Who are the three foreign idols you should keep an eye out for in 2017?
Three idols have gained attention through "2017 ISAC". And a common factor between these three idols is that they aren't from Korea! Let's take a look at who these three idols are.
TWICE's MiNa
TWICE has several foreign members. MoMo, SaNa, TzuYu, and MiNa are the foreign members of TWICE. The one that made their name known first was TzuYu. She appeared on various CFs and variety shows to show her lovely looks and perfect body line. MoMo captured attention with her cute aegyos, while SaNa made her "Shy shy shy" line from 'Cheer Up' very popular. Their popularity is anticipated to continue this year with MiNa. MiNa participated in the rhythm gymnastics for "2017 ISAC" Lunar New Year's special to show her charms.
WJSN's SungSo
SungSo also received attention again with "2017 ISAC". She also participated in the rhythm gymnastics for "2017 ISAC", following up on her performance from the year before. SungSo appeared on various variety shows after her appearance on ISAC last year. She will continue with her activities again this year. She appeared on "Law of the Jungle" and "Let's Eat Dinner Together" recently.
H.U.B's Rui
Rui made her name known through "2017 ISAC". She competed with strong competitors like WJSN's EunSeo, Oh My Girl's Binnie, GFriend's YuJu, Gugudan's SeJeong, and Very Good's SeoYul, taking the first place. Rui even shed tears, feeling relieved from the pressure of appearing as a representative for H.U.B.
These three foreign idols are said to be the most anticipated idol members of 2017. Foreign idols show goofy but lovely charms. They sometimes show contrasting charms as well, as Rui has shown in ISAC. Many anticipate for their future activities and the different charms they will show.
Must Read : Teaser )) TWICE ChaeYoung, Momo, DaHyun Images for "Knock Knock"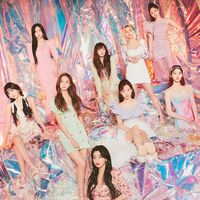 Became a fan of TWICE
You can now view more their stories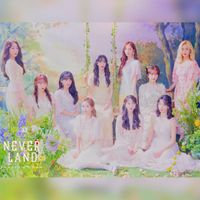 Became a fan of WJSN
You can now view more their stories