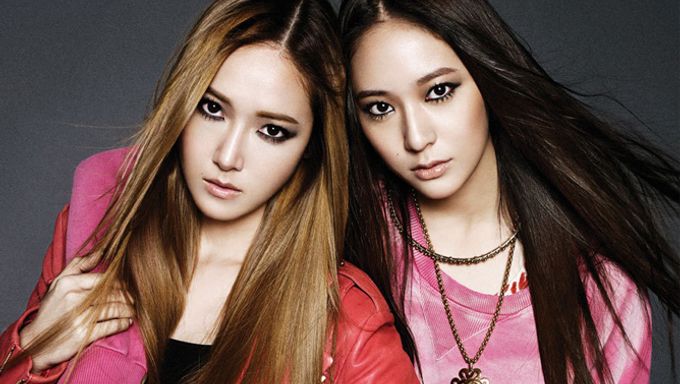 There must be something in the genes.
If Hollywood has the Olsen Sisters (Ashley, Mary-Kate, and Elizabeth) and the Fanning Sisters (Dakota and Elle), then the K-Pop scene has the Jung Sisters, the Bang Sisters and the Yoo Sisters. Beauty, body, voice, dance, and talent, these sisters have it all. These girls may look nearly identical, but their individual characteristics have their own sense of appeal that we just can't turn away from. We take a look at the celebrity sister pairs who currently rule to K-Pop scene of 2016.
Must Read : 6 Idol Siblings: Pick Which Siblings Look Alike The Most!
From the music scene to the movie scene, these sisters are the hottest issues of all K-Pop fans. Check out the three most famous celebrity sisters of 2016!
The Jung Sisters
Jessica Jung & Krystal Jung
Jessica and Krystal are titled as the 'Jung Sisters'. After Jessica's debut as Girls' Generation (SNSD), Krystal debuted under SNSD's 'sister group' f(x). The sisters have been inseparable until Jessica left SM Entertainment, while Krystal stayed. Beauty, dance and vocal talents, these girls' genes got them all. They both appeal to the public through their chic demeanor and their tremendous fashion sense. No one else was as ecstatic for Jessica's solo return as Krystal. Jessica cooed about how Krystal was by her side 24/7 throughout her hard times, as well as her MV filming set.
The Bang Sisters
LinA Bang & MinAh Bang
Between the two, MinAh had debuted first under Girl's Day. MinAh's older sister, LinA (birth name HyunA), will be debuting as a part of Wanna.B. LinA has already been famous among the fans thanks to MinAh showing off her sister's beauty on the KulTwo Show. Although they both have the same adorable half moon mono-lid eyes, their images are different. If MinAh is a cute puppy image, LinA is has the sexy image of a cat. MinAh's already made a name for herself in the K-Pop scene, and LinA has now just started her career as the latest hot issue!
The Yoo Sisters
Gong SeungYeon & Yoo JungYeon
The latest sibling sensation has to be actress Gong SeungYeon and her boyish little sister, JungYeon of TWICE. Gong SeungYeon (born Yoo SeungYeon) is an actress, not an idol, from SM Entertainment. She's best known for her acting on "Six Flying Dragons" and "Queen WonGyeong". She had also gained much love and attention after being paired with CNBlue's JongHyun on "We Got Married". JungYeon has just started off her dynamic career with JYP's TWICE. With her short cut and Handsome+Pretty features, JungYeon has risen in fame in such a short amount of time! The two sisters had appeared on a special episode of "We Are Siblings". With alluring beauty and chic attitudes, these sisters have been the latest girl crushes of the K-Pop scene.
#SiblingGoals. Seriously.