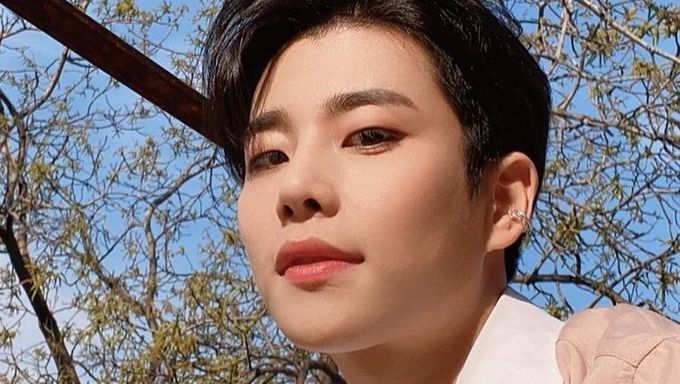 We're back with more idol Tik Tok accounts! In the first part of this article, we brought you 4 idol Tik Tok account recommendations. However, so many idols have Tik Tok these days so we thought you'd enjoy more accounts to follow!
We looked through the comments on the last article and took your opinions into account. Without further adieu, here are 5 more idols Tik Tok accounts that you should follow!
In our first article, we included ASTRO's main Tik Tok account @astro_official. However, AROHA took the comment section to tell us how entertaining MJ's personal account is. Indeed it is! On his account, he posts funny content to make his fans laugh.
He also posts trendy videos with popular filters and songs.
The last kind of videos he posts are made simply to make AROHA fall further in love with him.
Whatever content you like to see on Tik Tok you will most likely be able to find on MJ's account. It seems that he just enjoys posting videos and having fun in them. If you want to see more MJ content go follow his Tik Tok at @astro_mj777.
MONSTA X have been very active on social media since their debut and have delivered a lot of amusing content to their fans. From their survival show, to their original YouTube programs, it has never been boring to be a MONBEBE. Their Tik Tok is no different, whether its silly filter videos,
dancing videos,
or idol collabs,
their channel has it all! Whether you're a MONBEBE looking for more MONSTA X content or someone who is interested in seeing more of them, go check out their Tik Tok at @monsta_x_514.
WEi is a new boy group who made their debut less than a year ago. However, their popularity is evident as their Tik Tok account has already reached 4.6 million likes! On their account, they post various types of videos like ones where they play around with funny filters,
cutely dance to other idols' songs,
as well as videos to make new fans fall in love with their charms.
WEi is very active on their Tik Tok account, they post at least 4 or 5 times a month. So if you want to follow a boy group account that posts often and posts content you'll enjoy, follow WEi @wei__official on Tik Tok.
TWICE's Tik Tok is a perfect example of their group's image, it's totally crazy while being super adorable at the same time. They post really funny and meme-worthy posts like this,
and participate in adorable trends like this one, side note this video has 22.5 million views! Nations girl group impact!
TWICE even come up with their own original content that makes their account that much more special!
You will definitely not regret following TWICE's Tik Tok account, so go add them now at @twice_tiktok_official.
Just like their music, OH MY GIRL post cute and funny content on their Tik Tok account. Whenever they have a comeback they post a dance challenge that everyone can participate in.
They also show off their collabs, which fit their image perfectly, on their account. Like the song they did with the Korean children's TV character Pororo!
As well as videos where they use filters, that just end up being cute because of their personalities.
If you like OH MY GIRL because of their cute and refreshing image, then you don't want to miss any of the content they're uploading on Tik Tok. Follow them at @wm_ohmygirl.
All of these Tik Tok accounts are made for the fans, but even if you're not that particular group's fan the content is usually so entertaining that anyone could enjoy it. You can also tell that the idols genuinely enjoy making these videos from their reactions and their expressions in the clips. Tik Tok's videos are short so it is easy to consume a lot of content in a short period of time! You should definitely go follow all of these groups, you won't regret it!
Which idol's Tik Tok is your favorite? Is there an idol you wish was on this list?
Let us know in the comments!