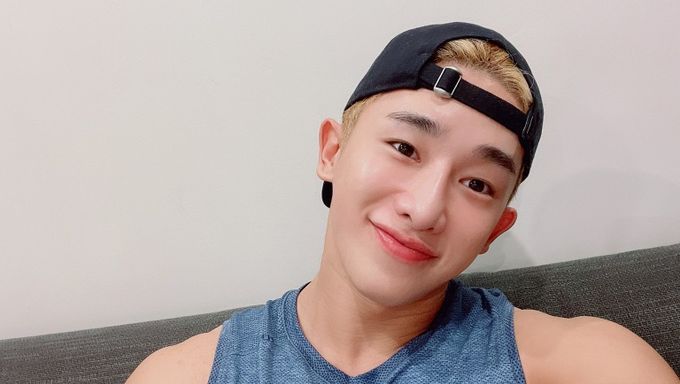 These days there are so many different ways to keep up with your favorite idols. They go live on Instagram, post pictures on their Twitter, and even do events on V-Live. However, there is also another way to see more of your idol. Through TikTok!
TikTok has become really popular recently, and more and more idols are signing up. There are so many idols to follow but upload infrequently or not much at all. So here is a list of the K-Pop idol TikTok accounts that post regularly and have fun content that you can enjoy!
Since going solo, WonHo has been making a lot of content. He has had two comebacks and with everyone, he has consistently interacted with his fans called WENEE. His TikTok is no different, he even made a challenge for one of his newest songs 'It Ain't About You', the #aintaboutyouchallenge.
He also just posts random and fun content like trends or filter videos.
WonHo posts quite frequently, at least 2 or 3 times a month, so his account is definitely worth following. Go follow WonHo at @official_wonho on TikTok.
ASTRO are very active on their TikTok posting multiple times a month. Cha EunWoo has his own personal account as well, @at_chaeunwoo, but he doesn't post very often. Many of the posts on ASTRO's channel are dance challenges using other K-Pop idol's songs.
They also have many videos that include guests, all of which are other Korean idols or celebrities.
In this video, member JinJin can be seen with Choi YooJung a member of Weki Meki. This is just one of many videos with other celebrities on their channel. Go see all of the ASTRO content on their TikTok @astro_official.
CLC have their own TikTok @cube_clc_official but they don't post very much content. Sorn, on the other hand, is very active on her personal TikTok account. Since making her solo debut with 'Run' has been on her TikTok with new content frequently. She uploads a new video almost every day, or at least 3 or 4 times a week. She participates in trends, talks about her life as an idol, and just interacts with her fans in a very intimate setting.
Sorn is so comfortable with her fans she even includes her friends that are not celebrities in some of her posts.
Sorn from CLC is one of the idols that posts the most frequently on TikTok, so go follow her at @sssorn_chonnasorn.
The final idol TikTok account we will recommend is MCND's. MCND is a very new group having debuted only a little over a year ago. That may be why they are so active on TikTok, they know how to keep up with trends. They post many times a month, at least 5 or 6 times. Many times the posts include either one member using a popular filter,
or all of the members showing off their amazing talents!
Regardless of if you are a fan of MCND or not, their TikTok is a really entertaining space that everyone can enjoy. So go check them out at @mcndofficial_.
Which one of these idols is your favorite? Are you following their TikTok? Who do you wish was on this list?
Let us know in the comments!
Don't miss part two! Find it below.