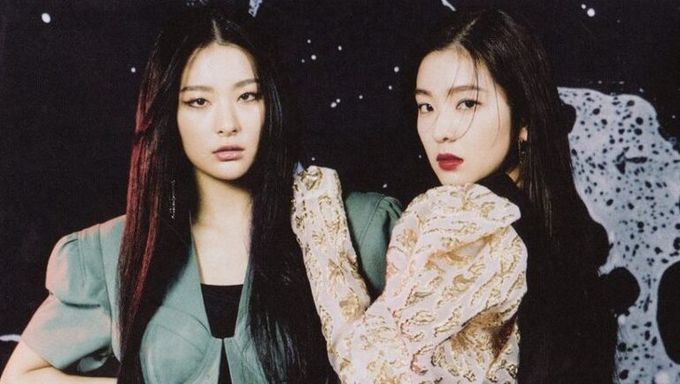 For this week's spotlighting of selected K-Pop tracks, the genre and musical styles are quite diverse, as the traditional sound of  K-Pop ballad has also been included.
Having said that, the first runner up we would like to recommend to you is SolJi's (EXID) 'Rains Again'.
Ever since her departure from Banana Culture Entertainment, her long time home agency, Leggo may have been wondering what SolJi's next move was going to be.
She's made a comeback this summer in 2020, and it seems like she wanted her first release to be a ballad song, having big contrast in terms of musical style when compared with EXID's music.
This makes it her first solo single since 'Like That First Feeling', in a total of nearly twelve years.
'Rains Again' shows why SolJi has always been considered one of the most talented K-Pop idol vocalists in the scene.
The second track we'd like to spotlight is Irene & SeulGi's (Red Velvet) 'MONSTER'.
A pop R&B trap ballad utilizing plenty of dubstep sounds here and there, call it what you will, if you have access to a good audio system, have a listen through it. The 808's really knock and you can really hear SM Entertainment's specialty in terms of finding the right music for their artists.
The key intro and vocal chops, which seems to be the main recurring theme throughout the song, will instantly stick to you, leaving you unable to get the melody out of your head.
Of course, the only thing that seems to have been highly disappointing was how the MV was delayed twice, with really slow updates from SM Entertainment.
Nevertheless, if you still haven't watched the MV for it, you can check it out below. The visual explosion and chemistry is unreal.
Next up is Hoody and BRONZE's 'Submarine'.
While the track itself isn't exactly what you'd normally hear in the mainstream K-Pop scene, the artistic direction in terms of the overall sound and visual concept is very fitting of the summer season.
One might argue that the drums could have been produced to knock a little harder, depending on personal tastes, it still really brings back that nostalgic retro funk sound.
If you're a fan of French music label Roche Musique, K-Pop producer Primary (the man with the cardboard box on his head), and etc. this track will definitely interest you.
Hoody's delivery of another excellent performance is exactly what listeners are going to get.