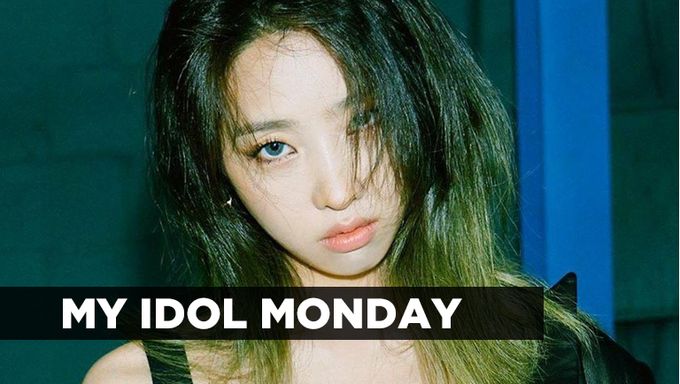 From the maknae of global K-Pop queens to the sexy diva who owns the stage alone, Minzy is what's on our mind this week.
As long as you haven't been living under a rock for the past decade, you've heard and known of the K-Pop queens called 2NE1. Well, the baby of the group is finally branching out to pursue her own dreams of becoming the sexiest diva in the industry. After the tragic disbandment of the 21st century legends, Minzy joined hands with Music Works to fulfill her own style of music without any boundaries set by group image or corporate policies.
Must Read : MV )) Minzy - NINANO
We're here to re-crush on the sexy baby turned sexy soloist, Gong Minzy!
My Idol Monday: Gong Minzy
You've seen her, heard her and know everything about her (basically).
Minzy just made her solo debut today, and we're more than excited to share with you all of the reasons why we love this sexy baby turned sexy queen!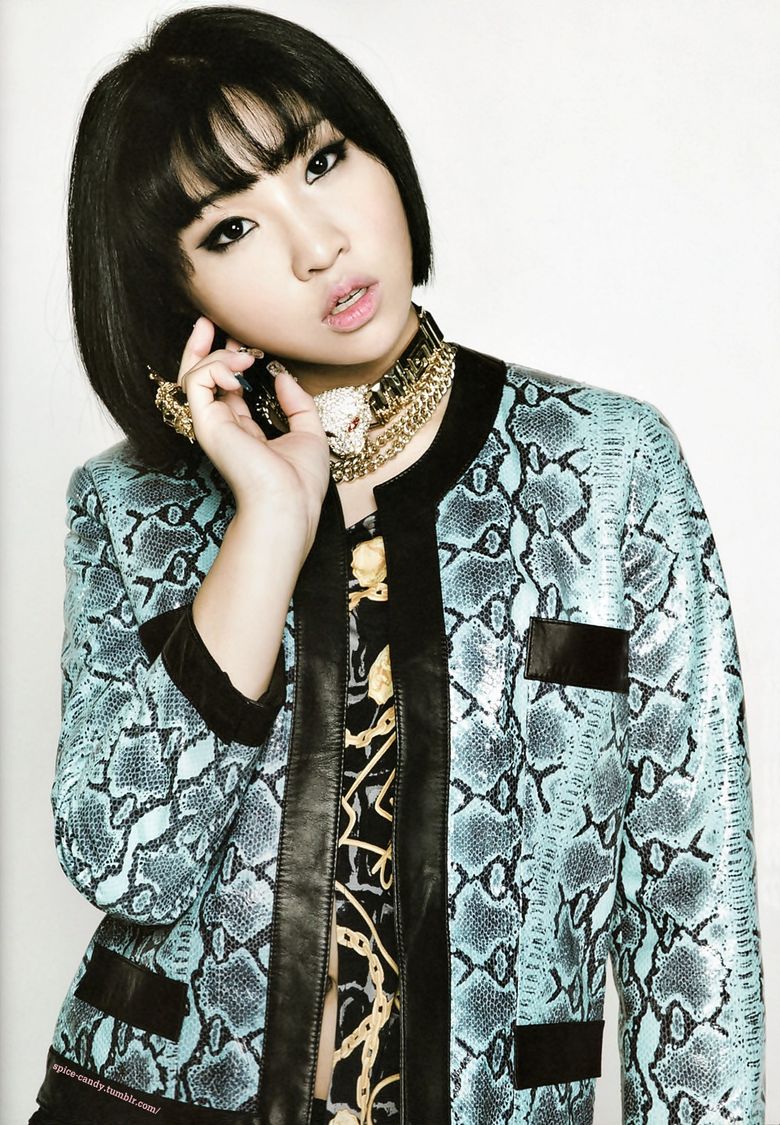 What do you think of when you think of Gong Minzy? One word. Sexy.
You can see it ooze out from any of her photos since debut. Sexy debut? Check. Sexy stage? Check. Sexy photoshoot? Check! Just take out Minzy's W Korea "Talking Body" campaign.
But deep inside, you can't deny that this sexy diva was chosen as the maknae for a reason. Minzy has a puppy-like aegyo that she saves just for her 2NE1 unnies and her YG Family.
So let's take a look back to 2NE1's beginning to end, and Minzy's new revamped future!
2NE1 is the first girl group to hit global stats out of YG Family. The girls debuted in 2009, but unfortunately came to a disbandment end in mid-2016. Throughout the 7 years, the girls left behind a long list of hit songs, such as "I Am the Best", "LONELY", "FIRE" and so much more.
Although Minzy is known as the maknae of the group, she's also known as the dancer of the group. Ever since their pre-debut days, Minzy's dancing skills caught the attention of dance enthusiasts from all over the world. She entered the YG doors at the young age of 15 thanks to her dancing skills, but she's cultivated her vocal abilities throughout the years - and it's definitely a voice to last the ages now!
So she's a fabulous dancer, fabulous performer, and a fabulous singer, but she's also a fabulous fashionista! Just checking out her Instagram, you can see her various styles in beautiful colors. Goals all around, don't you think?
https://www.instagram.com/p/BRlOtlrD7tt/?taken-by=_minzy_mz
https://www.instagram.com/p/BP7HuxUhW7V/?taken-by=_minzy_mz
https://www.instagram.com/p/BSAkvysj8Ef/?taken-by=_minzy_mz
Minzy's now ready than ever to branch out to create her very own signature music style. After joining Music Works early in 2016, Minzy's finally made her solo debut with her 1st album, "Minzy Work 01 UNO". Starting from April 17, 2017, you can think of Minzy, not as 2NE1's sexy maknae, but Gong Minzy the sexy queen.
Hold on just one second!
Before Minzy made her long-awaited debut, she decided to challenge herself even farther by joining a new girl group in the making - "Unnies' Slam Dunk Season 2". Our artist joined the new cast in 2016, and is continually practicing as the main dancer and vocalist of "Unnies". She's also made a new life-long friend through the show - I.O.I's popular center, SoMi!
https://www.instagram.com/p/BSGbFnWjW4F/?taken-by=_minzy_mz
https://www.instagram.com/p/BRPoKanj1Sv/?taken-by=_minzy_mz
But it's not just the rising star, SoMi. Minzy has an extensive amount of famous friends who are cheering for her debut album. Considering her global queen status as 2NE1, don't you think it makes sense that she's close to super stars like Joe Jonas, Ailee, Yoo JaeSeok and more?
https://www.instagram.com/p/BR9tOn5jgA0/?taken-by=_minzy_mz
https://www.instagram.com/p/BS7g8Omlm2s/?taken-by=_minzy_mz
https://www.instagram.com/p/BSul9sujYQG/?taken-by=_minzy_mz
Born and raised to take over the world, we don't have a doubt that Minzy's Queen-status only knows the way up since 2009!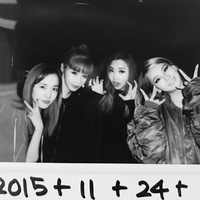 Became a fan of 2NE1
You can now view more their stories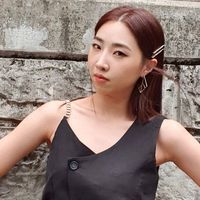 Became a fan of Minzy
You can now view more their stories