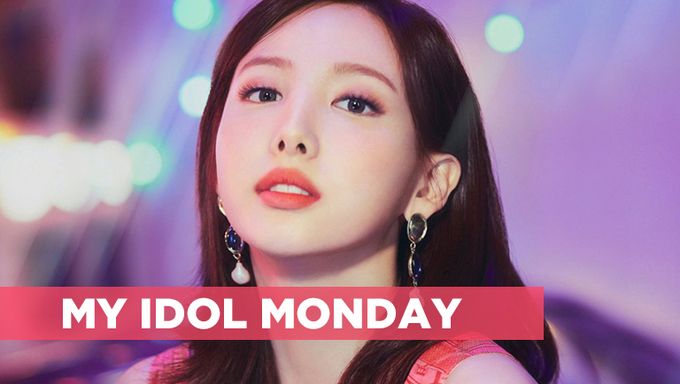 She's adorable at times and dorky at times, but when it comes to being a K-Pop queen, TWICE's NaYeon is who's on your mind!
JYP's hidden gems, TWICE, has just released their 4th consecutive winning album, titled "TWICEcoaster: Lane 2". Their title track, 'KNOCK KNOCK' literally knocks on our hearts as we welcome the girls' new comeback. But TWICE wouldn't be TWICE without this adorable little bunny who knows how to rock it on stage.
Must Read : K-Pop Couple Fantasy: TWICE's NaYeon and GOT7's JinYoung
This week's My Idol choice is none other than the maknae oldest member of TWICE, NaYeon!
My Idol Monday: NaYeon of TWICE
This beautiful goddess is NaYeon Im, the lead vocalist of JYP's latest hit girl group - TWICE! She's a natural beauty with her big, doll-like eyes, soft rounded nose and pout-y lips. She's arguably the visual member of TWICE, the group without a visual because every member is a visual member. lol.
But NaYeon didn't just poof onto the K-Pop scene like magic. She worked her butt off for 6 years as a JYP trainee. She auditioned in 2010 and went through countless project trainee girl groups, before competing in SIXTEEN - the survival show program designed to debut TWICE.
But without a doubt, NaYeon made it into the finals to finally see her day of debut! She's now best known for her bright energy and contagious smile. As the happy virus of the group, she's always seen with her signature toothy bunny smile.
She's a fan-favorite of the group thanks to the many cute characters and animals that she clearly resembles. The most famous doppelganger? Literally any bunny character and the Pokemon Squirtle!
Charismatic on stage and dorky off stage. NaYeon is a lady of many faces. When she's performing, she's got her game face on as she nails each movement on point. Take her off stage, and she's just a ball of bubbly energy waiting to burst! Her overflowing energy can be seen in her acting videos with BTOB's MinHyuk. I think the video about NaYeon farting in front of MinHyuk will best describe it. 😉 (Might I add - she's got acting talent too!)
But we are literally in love with her dorky personality. With such an elegant face, it can come to a surprise for first-time-TWICE-fans, but now ONCEs can only ever see NaYeon in her natural adorkable environment.
She may be the oldest member of the group, but she can be clearly mistaken as the baby of the group. NaYeon's aegyo game is unmatched! Just listen to her talking like a baby or just any of her facial expressions and you can't help but be trapped inside the NaYeon-Black-Hole for a long long long time.
She's even adorable when she's annoyed! XD
I mean, how can you NOT fall in love with this perfect being?!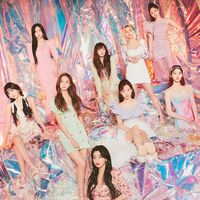 Became a fan of TWICE
You can now view more their stories