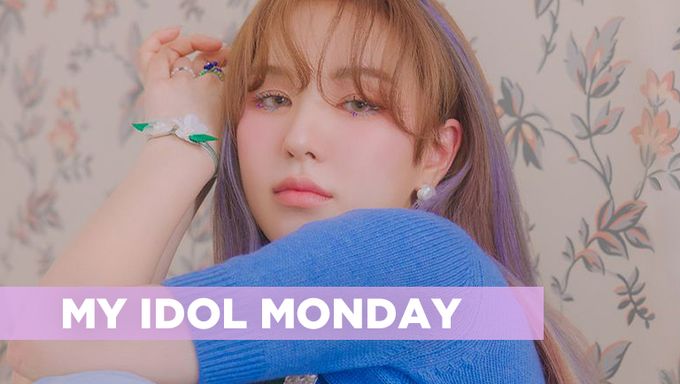 Move aside! There's nothing that can get in the way of Wendy and her straight path to stardom.
This week, our My Idol is none other than Wendy of Red Velvet! Wendy just may be the most underrated member of Red Velvet. She's full of stunning talent and an invincible will to achieve what she dreams. Wendy traveled the seas to make a name for herself as an artist, and she's only just begun as the main vocalist of Red Velvet.
Must Read : Teaser )) Red Velvet Wendy for The 4th Mini Album "ROOKIE"
My Idol Monday: Wendy of Red Velvet
This beautiful creature right here is the one and only Wendy, also known as the beautiful Son SeungWan. She's beautiful, stunning and adorable all wrapped up in one.
She's got the brains to fit her beauty. Wendy's known as one of the brainy idols in the industry. She lived abroad in Canada for just a couple of years, but her English is flawless~
She's the main vocalist of SM Entertainment's prized 5 member girl group, Red Velvet. Since their debut in 2014, they've achieved a long line of top hits, such as "Happiness", "Dumb Dumb", "Russian Roulette" and more!
Her Red Velvet sisters love her for her incredible vocals, but she's also their favorite in terms of butts. Yeah, butts! Irene and YeRi both can't keep their hands off Wendy's behind... it's terribly adorable! XD
But she can't help the fact that she's got a great butt!
Ya, love that expression? She's full of 'em!
But Wendy's most known for her beautiful, warm smile.
But what we love about this brainy beauty is her klutzy side! During the 2017 Lunar New Years special of ISAC, our Wendy had a wee bit of trouble pointing the arrow in the right direction. But she nailed it in the end, anyways. So who cares!
But let's get down to the main reason why we are obsessed with Wendy. She's got a killer voice. I mean, SM doesn't simply make anyone the main vocalist of a group. Wendy is dubbed the next-TaeYeon as her easy-to-listen to vocals match well with any artist. Have you heard her duet with Eric Nam?
What's our Wendy been up to?
She recently landed her first MC gig on tvN's "Empty the Convenience Store"! Her cool, confident personality shines brightly on the show as she easily gives and takes along with her super senior co-hosts. So proud... so proud...
Wendy is also making a comeback as Red Velvet! All 5 girls will be returning with their 4th mini-album, "ROOKIE". The teasers just dropped this past week, and we can tell that the girls are in for another major hit. With their signature bright, funky styling, Red Velvet and Wendy will be launching the new year in style!
Check out their new music that drops on February 1st!
We love you, Wendz!
Keep on dreaming that big wonder heart <3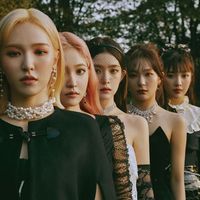 Became a fan of Red Velvet
You can now view more their stories