"My Mister" (tvN 2018) did not finish to raise controversy.
The first episodes are barely out that netizens are already pointing out various issues such as the age gap between the main characters that might be driven into romance.
The drama raises the interest of Koreans as the drama was on the top of the online research of the Korean platform Naver (the equivalent of Google). The drama created much debate: some people were quite supportive of it, while some people expressed disgust and malaise. Netizens started the controversy surrounding the violent scene of the drama.
Especially the scene denounced was when IU's character is beaten up by the man to who she borrowed money. A bloody scene of a tiny and weak woman harshly crushed by a well-built young man.
The action was not only the reason for the issue but only the dialogue. The guy said to her "your life has come to an end". To which she replied, "do you like me?". The guy told her "you are courageous. You b****. This is to tell me to kill you right?".
What do you think about it?
Read More : IU "My Mister" Faces Criticism for Its Old Man-Young Woman Romance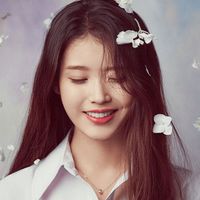 Became a fan of IU
You can now view more their stories