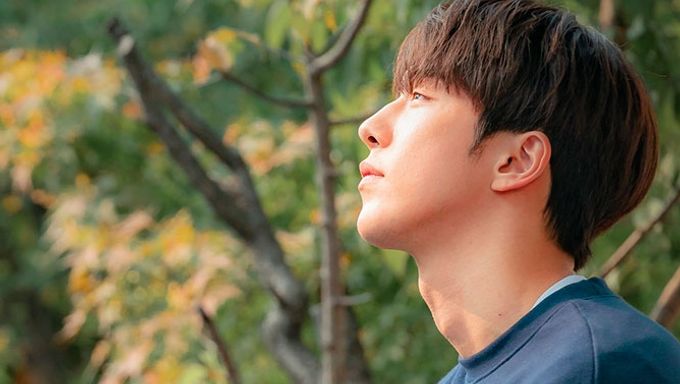 "Dazzling" also called "The Light in Your Eyes" is one of the most expected dramas of the first half of 2019 among international fans. It finally started this week.
The drama tells the story of a woman that lost her time (Han JiMin and Kim HyeJa) without having the chance to live it and a man (Nam JooHyuk) that throws away his brilliant time and lives a lethargic life. For more information, posters, and teaser you can check our cast and summary here.
Nam JooHyuk is acting Lee JoonHa. He was dreaming to be a reporter and was doing everything to reach that dream however this is all in the past. He is now living a passive life and he is wasting his given time.
The first two episodes of the drama were comic but also tragic. Nam JooHyuk -lead- character caught attention for various reasons because he specially added to the sad and emotional atmosphere while getting viewers falling in love with him.
Be aware that this article has spoilers from episode 1 and 2.
Here are 3 reasons why viewers got moved by the actor in the first two episodes.
1- His Relation with his Grandma
Nam JooHyuk's love for his grandmother is moving and touching. His support and love for her are heartwarming. He was raised by her but is regretting leaving the orphanage to live with her because it gave her too many troubles in her hard life.
After all these sweet scenes, the tragic death of the grandmother left the viewers in shock and pain. Nam JooHyuk's crying scene was poignant and well-acted. His character is devastated by the loss of his dear grandmother and only family member (considered as one).
2- Extreme Distress and Resolution In Front of His Father
Nam JooHyuk has a father that he never considered as one. The father is depicted as the worst father and son. He steals money and gambles, among others. At the sight of his father's appearance at his house, Nam JooHyuk went mad in a tense scene.
The character cannot bear the sight of his father eating in his house. But his father refused to go out. The solution the character came up with let the viewers shocked by its extremeness.
He scratched and beat his face on his own and reported to the police that it was the act of his father. Nam JooHyuk's hatred towards his father and helpless situation moved viewers.
That is how his father was arrested.
3- Chemistry With Han JiMin
The love story with Han JiMin is also central in the first episodes.
The two characters started to develop feelings for each other. Nam JooHyuk's feelings and true care for her made viewers heart to flutter.
Both of them share a 'miserable' life and share their worries while drinking.
Several scenes hinted on the Nam JooHyuk's sincere heart and concern for the girl. For example, he said to her "Do you want me to cheer on you or comfort you right now?" as he saw her crying.
At the end of episode 2, he is seen drinking soju and looking at the edge of his life Viewers cannot wait for next week episode!
Were you moved by his character?
Read More : Nam JooHyuk And Han JiMin's Adorable Height Difference Is Already Getting Fans Excited For "Dazzling"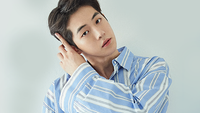 Became a fan of Nam JooHyuk
You can now view more their stories