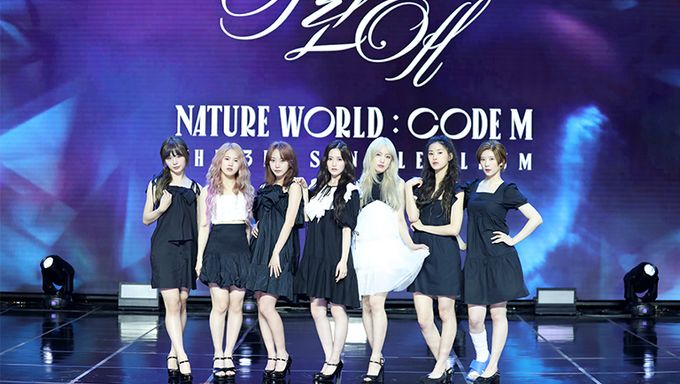 nCH. Entertainment's girl group, NATURE released its third single album "NATURE WORLD: CODE M" on June 17th, 2020, making a comeback in about seven months.
The new album, which is the second album of the NATURE WORLD project, is linked to "NATURE WORLD: CODE A" (released in November 2019), consists of three songs, including "Girls," "DIVE," and "B.B.B(Never Say Good-Bye)."
"We worked really hard for this album as we were able to work with an amazing producer and a choreographer. We hope that fans can enjoy the different side of NATURE" –Lu
For this album, KUSH, the hit composer who created Zion.T 'Yanghwa BRDG,' 2NE1 'I Don't Care' and TaeYang's 'Only Look At Me,' took charge of producing the first girl group since his departure from YG and through collaboration with a "Double Sidekick", he perfectly embodied NATURE's new atmosphere, drawing keen attention from fans even before its release.
In addition, choreographers Myung Mina, SuJi, and Jeon HyoJin, a dance trainer and choreographer of HyoLyn, who recently participated in the choreography of "Psycho" by Red Velvet, created a point dance called "Perfume Dance," which highlights NATURE's sexy charm.
The title track "Girls" describes the girl's emotional heart with lyrics of "I am a child before love," simultaneously showing fresh and sexy new charms that were not felt in the existing NATURE, completing the song of an addictive melody line.
The album consists of 2 other tracks including 'DIVE,' which compares feelings of dangerously deep love to diving, and 'B.B.B.' featuring a poppy chorus, allowing them to feel the wider musical sensibility of NATURE.
"We wanted to show a new version of NATURE and we went through tons of ideas thinking, 'what can show each and every one of us' unique charms?' and 'Pure sexy' was the one!" –SoHee
Nature, meanwhile, is going through a rough time as three of the members will not be able to perform together for this promotion. Loha decided to take a rest for the time being due to health reasons, Sunshine suffered a leg injury right before the comeback, prohibiting her to perform on stage together and Aurora, who is currently residing in China was unable to join the group due to the current travel restrictions and the company made a hard decision to continue its activities with remaining 6 members.
The music video is also something the viewers would not want to miss out as their concept for the MV was a classic Korean horror movie, "A Tale of Two Sisters"(2003). It may be a bit scary and give the viewers chills but in the end, it is NATURE in the video so it's beautiful, pure, and sexy like they have mentioned.
Check out NATURE's latest release, 'Girls' MV, and share us your thoughts! Do you like their new concept?
Read More : NATURE 3rd Single Album [NATURE WORLD : CODE M] Concept Photo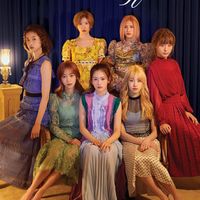 Became a fan of NATURE
You can now view more their stories