So how would one describe JYP Entertainment's boy group GOT7?
Well, they're very talented, attractive, wild, youthful, and often times very "boyish". But of course, that doesn't mean that they don't have gentlemen-ish sides to themselves at times.
But fans are probably also very well aware how they love to play around and have fun with 19+ jokes. And to be very honest, they're even more adorable and likable for it.
Below are some "naughty" moments that fans have went crazy over, featuring GOT7.
BamBam Touched Something Long, Kinda Squishy Yet Firm, And..Said It Felt Like A "Man"
Yes the famous "mystery box" game, where they have to reach inside, touch, feel, and guess what exactly it is that they have laid their hands on. Apparently, in this case, it was "a man".
Are These Guys Helping Each Other Stretch? Or Something Else?
These positions look somewhat strange to be called as just innocent "stretching" exercises.
Is It Just Me Or Is It Getting Way Too Hot & Steamy In This Concert Arena?
My oh my, we're certain that fans will never be able to forget this moment, especially the ones who were actually present during this concert.
When They Can Twerk Like This Even As Guys, They Definitely Would Have Able To Turn Up The Stage Just The Same If They Were Born As Girls
If GOT7 were born as females, they'd have no problem even if they stuck with the same career as idols. With twerking skills like this as guys, imagine how much better they'd be able to do it as girls.
Read More : JYP Entertainment Releases Apology To Upset GOT7 Fans Over 'No Touch' Policy During Fan Meeting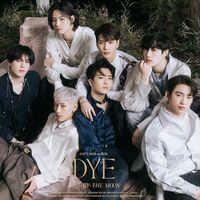 Became a fan of GOT7
You can now view more their stories