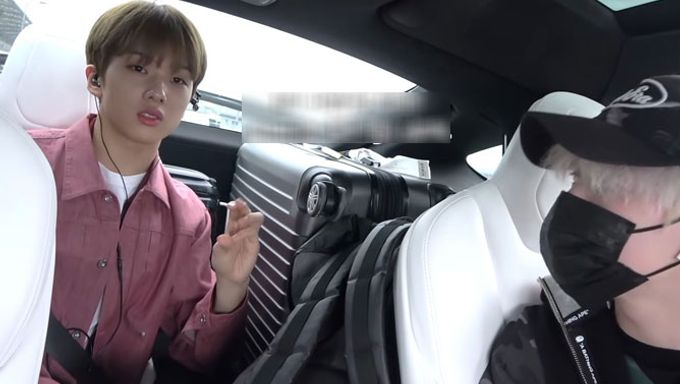 There is no secret to NCTzen that NCT's ChenLe is from a rich family. His house is located in Shanghai (China).
On NCT Daily YouTube Channel, the episode 10 of "ChenJi This and That" was posted. JiSung and ChenLe were together in Shanghai.
As soon as JiSung arrived at the airport, they decided to visit ChenLe's nephew. JiSung looked surprised and excited at the sight of ChenLe's car. It was a luxurious sports car. Fans found out the possible model of the car and the design is amazing. Take a look at it below.
JiSung kept on being excited as they arrived to ChenLe's house -after visiting the nephew. The house has a garden and a swimming pool. A NCT's poster also can be seen on screen. His house looks amazing.
You can watch the video below.
Previously, ChenLe showed his house and his family on the show "One Night Sleepover Trip" (KBS).
The two boys seem to have a great time together in Shanghai and fans are waiting to see more of their trip.
Read More : Security For NCT Is Ridiculously Bad As Sasaengs Invade The Group's Tour Bus