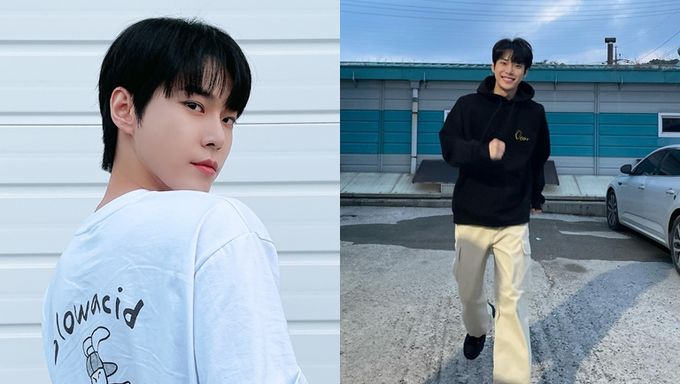 Welcome to the fourth article of Kpopmap's series introducing the must-follow idols posting boyfriend material pictures.
VICTON's ByungChan, SF9's Yoo TaeYang, and ATEEZ's SeongHwa opened the series. Readers wanted to see NCT's DoYoung in our following article (poll), so here it is!
NCT's DoYoung is also one of the K-Pop idols who take the best pictures with real-life boyfriend vibes. The idol knows how to give soft and kind vibes with his casual pictures.
DoYoung not only chooses the locations excellently but also his poses are great. The persons taking the pictures are also talented because the angles are perfect (his mother has taken quite a few, thank you!).
The idol has been spoiling his over 7m Instagram followers with adorable and handsome pictures. It has not been that long since he opened his account (last October) but he has posted so many heart-fluttering pictures.
One of the key reasons fans love DoYoung's pictures is that he is taking them outside and mostly in natural settings. These spots look like places you would go to in your daily life or for dates.
Here are blue sky and green leaves for the background.
Don't miss to check this cute video of DoYoung's bicycling on the grass and smiling.
 

 

View this post on Instagram

 
If it is not outside, DoYoung will bring you to the cafe!
Instead of stage outfits, DoYoung likes to take pictures with his casual daily fashion. Hoodies, jeans, shirt, and T-shirt, he just looks fantastic in it. His fashion is neat and cute.
Let's not forget to mention his beautiful smile. He takes a lot of smiling pictures, and we can only ask for more.
With little or no makeup, he looks natural in his pictures and gives a calm atmosphere.
Here are 3 full-shots of DoYoung. He is a perfect fashion model too.
Lastly, it is not because his pictures are cute that he can't take charismatic pictures.
Not long ago, fans have been celebrating DoYoung's musical debut in "Marie Antoinette". DoYoung's latest Korean releases were with NCT 127 for 'Save' in collaboration with Amoeba Culture, with NCT 2020 for 'RESONANCE' and with NCT U for 'Make A Wish (Birthday Song)' and 'From Home' (NCT - The 2nd Album "RESONANCE Pt.2"). As for the latest Japanese release, it was with NCT 127 for 'gimme gimme'.
If you are new to DoYoung, you can check his cover of 'Falling' by Harry Styles here and his fancam for 'Make A Wish (Birthday Song)' here. DoYoung also debuted in acting last November in the drama "Cafe Midnight Season 3: The Curious Stalker".
If you are not yet following DoYoung, it is time to do so. You can follow him on his Instagram (@do0_nct) and on NCT 127's Twitter.
Kpopmap is listening to readers' opinions. Let us know yours by answering the poll below.
Who would you like to see in our next week's article?
Jul 30, 2021 ~ Aug 05, 2021
The previous weeks' poll choices also included WEi's Kim JunSeo, WonHo, ASTRO's MoonBin, NU'EST's MinHyun, and UP10TION's Kim WooSeok.
Important notice: the vote is only deciding who will be covered first (next week). Everyone on that list will be covered in the series. You can suggest idols with boyfriend material pictures in the comments as well.
Note: the photos used in this series were taken after May 2020.
Don't forget to check out all previous articles of the boyfriend material series, you can find them directly from this collective list: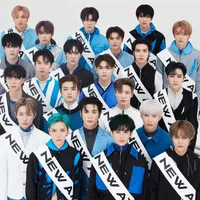 Became a fan of NCT
You can now view more their stories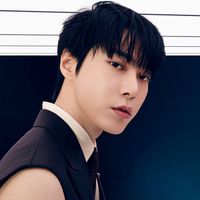 Became a fan of DoYoung
You can now view more their stories