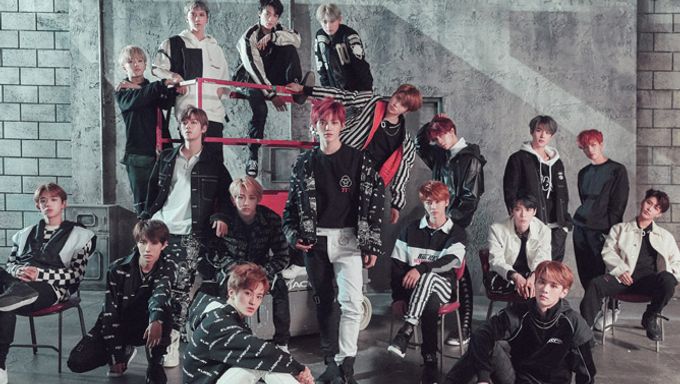 NCT is one of the hottest K-Pop male idol groups right now in the industry and fans are dying to know what their ideal types are.
NCT stands for Neo Culture Technology which describes the group's concept of having unlimited number of members and also dividing them into multiple units to perform in different cities worldwide. 2016 marks the debut year for three sub-units, namely NCT U, NCT 127 and NCT DREAM.
In 2018, their company in charged, SM Entertainment announced the debut of NCT 2018 which consists of all the members who will be taking part in music and promotional activities in the year of 2018. It includes 18 talented members trained in music, vocal, dance and many more. They also have international members hailing from the U.S, Canada, China, Japan and Thailand!
NCT's ideal type compilation will be constantly updated.
NCT's Ideal Type
As of March 2018
TaeYong
'I prefer someone who will lead me since I have no experience in relationships. Usually people are attracted to those opposite of their style. As compared to my appearance, I am rather delicate on the inside so I prefer someone who has a tough image or style.'
JaeHyun
'I prefer someone who depends on me.' He also mentioned before that his ideal type is IU.
DoYoung
'I like someone who treats their elders well and also those with proper manners.'
Ten
Prefers a tanned woman.
Yuta
Prefers someone who has short hair, 15cm shorter than him and has empathy towards people. He does not like those who 'act pretty'.
Mark
Someone who has long black hair
WinWin
Someone who has long black hair.
Johnny
Someone who smiles at him a lot. His ideal type is close to Girls' Generation's YoonA.
TaeIl
Someone cute. He prefers short bob hair style.
HaeChan
Someone who has a nice voice, sings well and prefers short bob hair style.
JungWoo
Someone who is kind.
Read More :Idols' Ideal Type Compilation: MAMAMOO