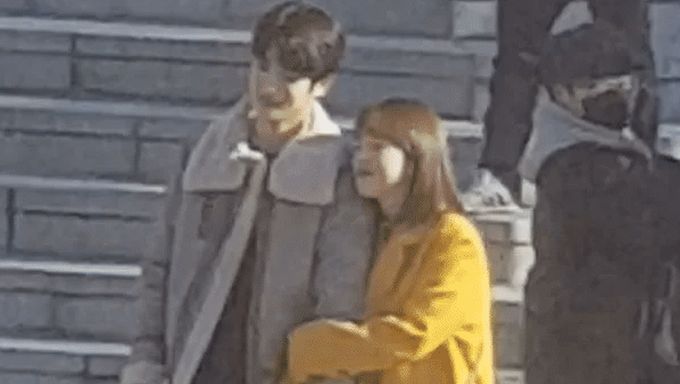 NCT's JaeHyun and Park HyeSu were spotted -one more time- filming for the upcoming KBS campus romance drama "Dear.M". There is not much time left since the premiere on Feb. 26.
"Dear.M" tells the stories of students of SeoYeon University who try to find "M", the anonymous main character of a story posted on the school community that turned the school upside down. The characters' romantic lines will change as they are looking for "M". NCT's JaeHyun, Park HyeSu, Bae HyunSung, and Roh JeongEui are the lead actors. UP10TION's Lee JinHyuk and CLC's Kwon EunBin have supporting roles.
Cute pictures of JaeHyun (acting as MinHo) and Park HyeSu (acting as JuAh) filming for the drama were posted on an online community. The two university students look like an adorable couple on a date. Their pretty winter fashion is also catching attention.
Looking at the pictures, fans can only look forward to their chemistry on screen!
Previously, NCT's JaeHyun, UP10TION's Lee JinHyuk & Bae HyunSung were also spotted filming together.
"Dear.M" will be released on Feb. 26 on KBS. For more about the drama and its characters, you can check our cast and summary here. If you have yet to check the new teaser, you can do so below.
Are you also looking forward to the drama?