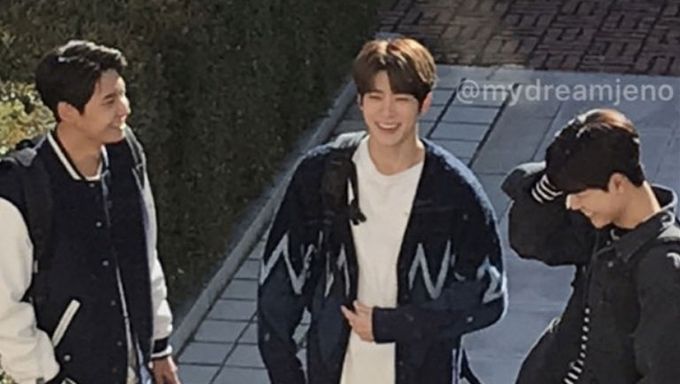 The university romance drama "Dear.M" is awaited by many because the story is the extension of the world of the popular Playlist web drama "Love Playlist 4" and because NCT's JaeHyun is debuting as an actor.
"Dear.M" tells the stories of students of SeoYeon University who try to find "M", the anonymous main character of a story posted on the school community that turned the school upside down. The characters' romantic lines will change as they are looking for "M".
NCT's JaeHyun, Park HyeSu, Bae HyunSung, and Roh JeongEui are the lead actors. UP10TION's Lee JinHyuk and CLC's Kwon EunBin have supporting roles.
Pictures of JaeHyun, Lee JinHyuk, and Bae HyunSung filming together were shared on an online community. The pictures have been taken a while ago. The three boys are wearing university student clothes and seems to have a great time as they are smiling brightly.
"Dear.M" will be released in the first half of 2021 on KBS. For more about the drama and its characters, you can check our cast and summary here.
Are you looking forward to the drama?