"Method to Hate You" (also called "Way To Dislike You" or "How I Don't Like You" (original title "너를 싫어하는 방법")) is a college campus romance drama based on a popular webtoon of the same name. NCT's JaeMin is the main actor along with others.
Episode 1 was released on Apr. 1. JaeMin surprised the viewers with his charms and good acting.
JaeMin (as Han DaeGang) is friend with Kim JeeIn (as Oh MiRi). They are from the same batch at the university. They got close as they work on a group project. He started to have some feelings for her but she is in love with another guy.
There is one scene that caught our attention because JaeMin looked especially cool.
JaeMin and Kim JeeIn were eating and drinking with the other student part of the team project. However, the student was too touchy on JeeIn and kept on criticizing her work. He also insisted that she drank more to which JaeMin said: "Give me first". Student A then on purpose poured beer on JaeMin's hands while saying "My hand got slippery".
JaeMin went to the restroom and when he came back the situation was worst. Student A was even closer to JeeIn who was very uncomfortable. Student A kept having inappropriate talks such as the fact that her story (webtoon) was boring because she never dated before. He also said that he could teach her dating stuff and some more weird talks. He also dirty talked about JaeMin.
JaeMin could not bear to see more and poured beer on his head and said: "My hands got slippery too". He received a punch from Student A.
Viewers could only awe at his courage. He looks like a trustfully and dependable friend/boyfriend.
For more about the summary, individual characters description, posters, and trailer, you can check our cast and summary here.
The webtoon is available in Korean only, here. For those of you who wonder where to watch, episode 1 is available here in part 1, 2, and 3. Story Lab mentioned that they will release the English subtitles in a few weeks.
When do you think JaeMin looked the best?
Read More : Drama Photostory – "Method To Hate You" Episode 1: JaeMin Starts His 'Fake' Relationship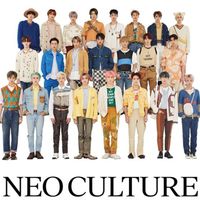 Became a fan of NCT
You can now view more their stories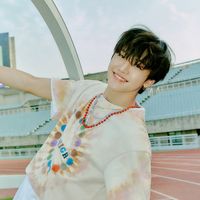 Became a fan of JaeMin
You can now view more their stories