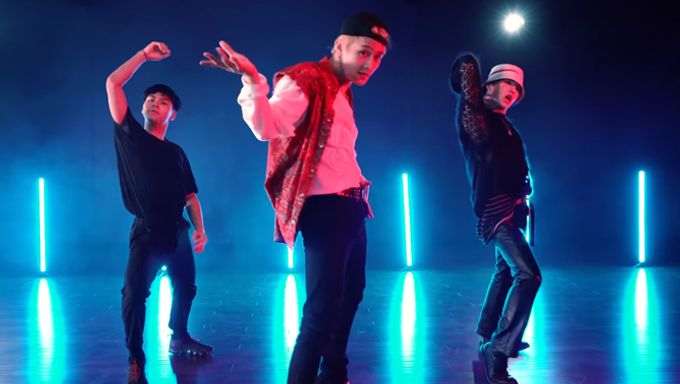 There a lot of notable dancers in the K-Pop industry and it is impossible to pick out the best among them.
Many fans enjoy watching their favorite idols dancing and love it whenever they have a collaboration with famous choreographers or dancers across the world.
Not long ago, famous dancer and choreography, Sean Lew had a video of him dancing together with NCT's TaeYong and Mark uploaded on YouTube. You can check it out below!
He had also personally uploaded an Instagram post, sharing with others how it was a honor for him to be able to choreograph and dance with the two idols.
https://www.instagram.com/p/BySyv_OFPtx/?hl=ko
Needless to say, fans were impressed when they saw the choreographer mentioned that TaeYong and Mark took only 3 hours to learn his choreography!
The 3 of them also took pictures, sharing their lovely experience with their fans too.
Hahaha with Sean Lew! Dance really brings everyone together guys haha it was a pleasure to dance with and hope we can meet again~~ It was really a great time haha hope you guys like the video too!! The dance was fun lool thanks sean!! -mark

#NCT127 pic.twitter.com/v7g5WhBQOC

— NCT 127 (@NCTsmtown_127) June 5, 2019
It looked like all of them had a great time together!
Are you impressed by how fast TaeYong and Mark were able to learn the dance?
Read More : Find Out How You Can Make NCT ChenLe's Trending Ramyeon Recipe