South Korean netizens have a problem with YG Entertainment yet again, and this time it has to do with the speculation that YG Entertainment focuses on Jennie more than other BLACKPINK members.
While Jennie is definitely one of the more popular members of the girl group in general, is it really because the agency is backing her more than the rest of the members?
A lot of fans are currently divided on opinion about this.
The ones who are agreeing that Jennie is being shown favoritism have used past photos as examples. If you look below, you'll notice that Jennie is always wearing an outfit that is the complete opposite in terms of color tone and length as the other members.
However, the fans who are disagreeing and dismissing the accusations are saying that Jennie is always wearing the most unique outfits because of her status as a fashion icon within the K-Pop scene.
Do you think YG Entertainment is focusing on Jennie more than the rest of the members?
Read More : YG Entertainment's New Building Denies Sunlight To Neighboring Apartments, Residents In Protest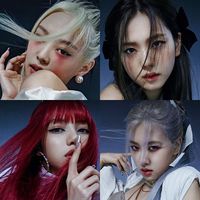 Became a fan of BLACKPINK
You can now view more their stories