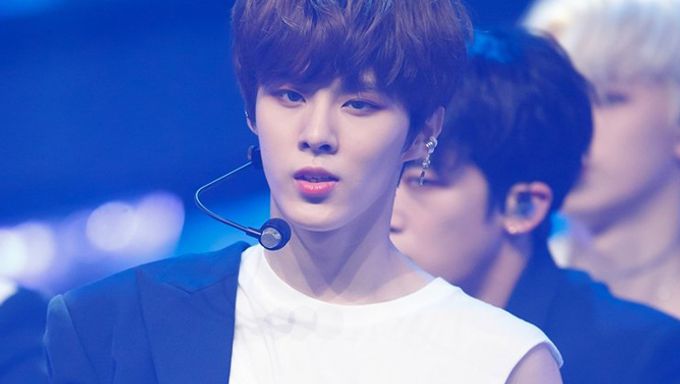 X1 has successfully completed their debut stage performance on Mnet "Mcountdown" on Aug. 29.
For those who did not already know, X1's Kim WooSeok is also a member of UP10TION.
TOP Media shared a tweet congratulating Kim WooSeok on his debut as a X1 member and fans who had seen it were amazed by how the company was mentioning the idol.
성공적으로 #X1 #엠카운트다운 데뷔 무대를 마친 #김우석 곁에서 함께 해주신 팬 여러분 감사합니다♥ 앞으로도 많은 추억, 쌓아가며 응원과 격려, 사랑 부탁드립니다🙏🏻 티오피미디어도 언제나 응원하겠습니다 💪🏻❤
⠀#엑스원 #티오피미디어 #TOPMEDIA#김우석의_데뷔를_진심으로_축하합니다🎉 pic.twitter.com/i68s2ZMrfH

— TOP MEDIA Official (@TOPmedia_Kr) August 29, 2019
The reason why they were amazed was because compared to when Wanna One debuted, NU'EST's MinHyun was not mentioned by Pledis Entertainment. It seemed as if there is an unspoken rule that companies were not allowed to mention the members after the debut.
Although it is not officially confirmed, it seems like they are trying to keep things safe because of the contract which caused many fans to feel disappointed.
Netizens shared that they remembered the time when NU'EST's MinHyun had to be careful when interacting with NU'EST and also that they were surprised when VICTON's company, PLAY M, had actually retweeted a tweet with X1's Han SeungWoo.
However, seeing how TOP Media was mentioning Kim WooSeok, fans were impressed and loved how the company is supporting the idol.
UP10TION was also seen snapping a photo with X1 at the backstage of "Mcountdown".
#업텐션 과 #X1 이 뭉쳤습니다!
오랜만에 만난 #우석 이와 X1 친구들
그리고 우리 업텐션도 모두 파이팅!!!
⠀#UP10TION #엑스원 #Mnet #엠카운트다운#허니텐 #HONEY10 #원잇 #ONE_IT #💪🏻 pic.twitter.com/SUTup90G2G

— 업텐션(UP10TION) (@UP10TION) August 29, 2019
The friendship between these two groups had caused many fans to feel happy that they are getting well along with each other.
UP10TION is now promoting their latest title track 'Your Gravity'.
Were you also impressed by TOP Media?
Read More : X1's Cho SeungYoun Surprised Kim WooSeok With Unexpected Move During 'U GOT IT'