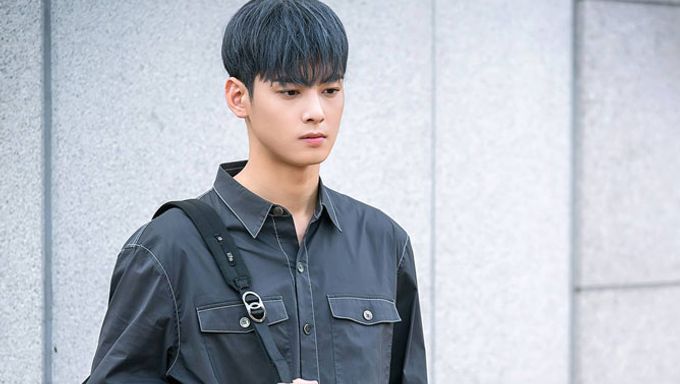 ASTRO's Cha EunWoo is the main lead actor of the drama "My ID Is Gangnam Beauty". The drama is popular and interests netizens.
The drama based on a webtoon is telling the story of a girl living a new life through plastic surgery. Kang MiRae (Im SooHyang) is a first year at the university and she tries to forget her traumatic 'ugly' past. There, she met again Do KyungSuk (Cha EunWoo) a cold looking handsome guy. He is the only one aware of MiRae's past. You can check information, pictures, and trailer of the drama and webtoon in our cast and summary here.
The drama is already at its fourteenth episode. In the first part of the drama, Cha EunWoo did not have many lines as he was mostly silent, however, in the second part, his character gets more talkative. Cha EunWoo's acting skills can be more easily judged by viewers as he has more lines.
On online communities, netizens' comments on his acting are very different.
On one side, there are netizens praising him for his good acting and perfect god-like visuals. They also defend him from people's criticism by saying that his role in the drama is a cold guy with no much words like in the webtoon and that therefore his acting is matching the situation. Fans say that his acting suits the character perfectly and are much happy about him being part of the cast.
On another side, talks about Cha EunWoo are not that sweet. Netizens comments are various from harsh to just soft criticism. On the soft part of the criticism, some netizens mentioned that despite an ok acting, he still has some awkward moments that need to be corrected.
Some say that he does not suit the webtoon character or that his overall acting is not the same as a good actor.
Looking at the harshest comments, netizens mentioned that his acting is the one of a robot. Some also say that he is "a flower with no scent" or that there were "no heart fluttering moment", etc. Most of the comment mentioned that having a handsome face was not enough and that he was lacking good acting skills.
One scene also was the center of criticism. During the festival, MiRae's teeshirt got stained and both characters go running to change her clothe. Viewers commented that Cha EunWoo was too awkward and looked like "Terminator" as he was running.
What is your opinion about Cha EunWoo's acting in this drama? Share with us in the comments and with the poll!
Do You Think Cha EunWoo's Acting Deserves Criticism?
Read More : Ratings Of The Hot Drama "My ID Is Gangnam Beauty" (2nd Week Of September)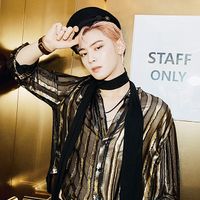 Became a fan of Cha EunWoo
You can now view more their stories