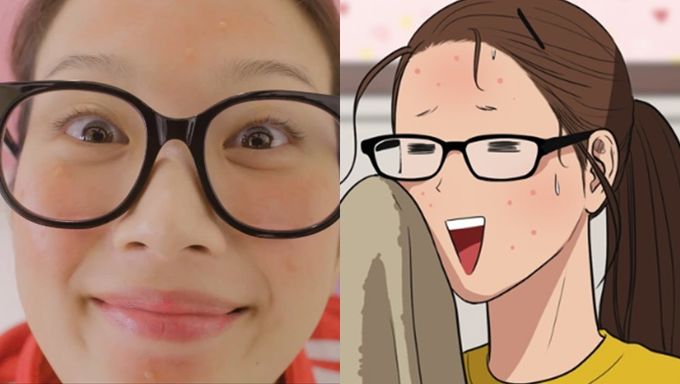 The first teaser of the highly awaited drama "True Beauty" is out!
The upcoming tvN drama "True Beauty" with ASTRO's Cha EunWoo, Moon GaYoung, and Hwang InYeop is based on the worldwide popular webtoon. It tells the growth story of a girl that turns into a goddess thanks to makeup skills. She rather dies than reveals her bare face. It tells her first love story with the only man that saw her without makeup.
Moon GaYoung is acting as the high school girl Lim JuGyeong who is the most beautiful woman in the universe, but that is only through makeup. There is a huge difference before and after makeup.
In the first teaser, Moon GaYoung is showing her face before makeup and is acting as an "ugly" girl. Have a look at the teaser below.
Here is a comparison with the original webtoon.
For those of you who might not know, this is how Moon GaYoung looks usually.
Fans of the webtoon could only comment on Moon GaYoung's "ugly" transformation as it is a key point for the story.
In the comments, opinions are diverse. Some mention that she is still pretty with her "ugly" transformation, some mention that she looks cute and lovely in this "ugly" acting, some mention that she is just too pretty to be able to look ugly, some praise the makeup team for being able to turn such a beautiful actress into the actual bare face of the webtoon character, some think it is close to the original webtoon's face, some think the transformation is just amazing, etc.
The drama will air from December on tvN. For more about the drama, you can check our cast and summary here.
Fans are now looking forward to Cha EunWoo's teaser as well as more teasers.
What do you think about Moon GaYoung's "ugly" acting? Do you think it is close to the webtoon?
Do you think Moon GaYoung's ugly acting is close to the original?
※You can vote multiple times without sign in.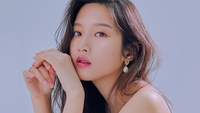 Became a fan of Mun Ka Young
You can now view more their stories