Performers for this year's Asia Artist Awards put on quite a show for the audience, despite not having much stage support from the management of the awards event.
Among them, BTS and SunMi were some of the most talked about K-Pop artists as both have generated noise from the public with their fashion choices and performances.
As it is an awards event which is attended by pretty much all the  highly popular idol groups, actors, and actresses, fans have been talking a lot about the reactions that were seen from them regarding the performances.
While BTS were able to receive an explosive response from fans and the general audience members, it was strange to see that some high profile actors remain unresponsive to their performance. Actors such as Yoo YeonSeok, Lee ByungHun, Ha JungWoo, and Joo JiHoon maintained their serious composure throughout the performance.
After SunMi's performance, the K-Pop idol herself stated that she was surprised to see actors Ha JungWoo and Joo JiHoon take out their phones to record her performing.
하정우님이랑 주지훈님이 무대 영상 찍은게 신기한 선미>< pic.twitter.com/PMq809RFOC

— things (@th1ngs______) November 28, 2018
Ha JungWoo was even seen shaking hands with SunMi.
선ㅁ ㅣ랑 악수하는 하정우 ㅋㅋㅋㅋㅋㅋㅋㅋㅋhttps://t.co/sZr8GlHwjI pic.twitter.com/wQ4XM9bWB1

— Warm Breeze (@311_328) November 28, 2018
After taking the reactions into account, netizens have been saying that actors react not to the vibe of the awards ceremony but rather to which K-Pop idols are performing. Basically, if they are fans, they will act like fans. If they aren't, they'll maintain their seriousness.
What do you think of the latest discovery made by netizens?
Read More : IZ*ONE vs. CLC, Fans Talk About Song That Was Originally Intended For Latter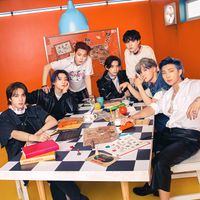 Became a fan of BTS
You can now view more their stories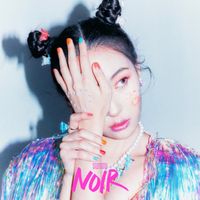 Became a fan of SunMi
You can now view more their stories