Some South Korean netizens and fans don't seem to be too happy with a particular article about Goo Hara recently.
The South Korean actress has recently been going through quite a lot of unfortunate moments as she is currently in the midst of an assault case. 
Just a few days ago, the actress began showing up to police investigations for an assault case. Reports say she assaulted her boyfriend when he tried to break up with her. She has stated that her boyfriend was also not entirely innocent as he barged into her home in the middle of the night while drunk and attacked her.
The actress was seen with bruises and scars throughout her body. 
So what caused netizens to criticize a reporter writing about the current situation? 
It turns out that the reporter implied that Goo Hara was unable to give up luxury designer items even when she was going through police investigations for assault. Many netizens have criticized the reporter by saying
"Who cares if she wears designer shoes? That's not the point."
"She can wear whatever she wants."
"I'm sure she's caught up with more important things and doesn't care about fashion at the moment. Yes, she has on Chanel sneakers, but those are probably her daily shoes anyway. She's rich you know."
"I think the reporter should focus on what is happening to her and not her fashion."
Read More : How K-Pop Aesthetics Captivate Fans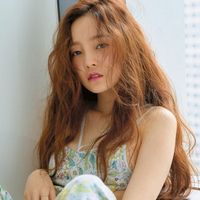 Became a fan of Goo Hara
You can now view more their stories