People have often said that we are now living in an age where we can't say anything without offending someone.
Lee KwangSoo has recently caused quite a commotion among netizens of online communities with his recent remark towards AOA member HyeJeong.
To get straight to it, the participants of the show were all playing a game where they had to find out which one of them was a 'zombie in disguise'. Naturally, of course, when it's a game about suspecting everyone around you and playing mind games, some of the participants are bound to be tricked by others.
At one point during the game, Lee KwangSoo called the K-Pop idol a flower snake, which can sometimes be interpreted as a gold digger. The term flower snake in Korean, however, has somewhat of a broader meaning than 'gold digger'. It's because a flower snake is usually a woman who manipulates someone or a situation to get what she wants, and it may not necessarily be money or valuable things. But nevertheless, some viewers of the show were displeased with his choice of words.
Other netizens have argued in his defense saying that he was saying it to entertain people and to point out that he didn't trust her in the game.
Often times in variety shows, a lot of the participants would playfully joke around with each other in order to entertain the audience.
One netizen claimed that if a female participant called a male participant something similar, there would have been petitions filed all over South Korea to have her removed from the show.
Others have stated that the show hasn't changed in any way and neither has the participant's attitude, and that people are suddenly over-reacting to nothing.
Is this something that people really should be arguing about?
Read More : South Korean Male Red Velvet Fans In Outrage Over Recent News About Irene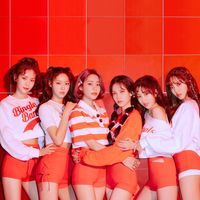 Became a fan of AOA
You can now view more their stories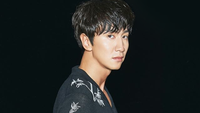 Became a fan of Lee KwangSoo
You can now view more their stories