How hard is it for aspiring K-Pop idols to actually make it in the industry?
Let's first look at some basic facts. The nation is quite small, there are over three hundred K-Pop girl groups, the current bad economy affects South Korea just as much as the rest of the world, and there are hundreds of thousands of youngsters looking to other means of obtaining a worthwhile career as shortages of jobs and intense competition in virtually every industry plagues the nation.
Oh, and we should also bear in mind there's a lot of politics involved, a lot of it, within the K-Pop industry.
So if everything is just as difficult to compete in, why not chase after your dreams if the odds are the same?
Now we know that the trainees who are competing in 'Produce X 101' are working very hard to become the next big K-Pop group. And even the competitor numbers are limited to just one hundred and one trainees, it's just as tough even without the rest of the South Korean boys in the country who dream of becoming idols.
Which is why trainee Kang HyunSoo's father was recently been seen promoting his son on the streets, holding a poster and handing out cards.
Netizens have been touched by the love that the father has for his son Kang HyunSoo, who is currently 69th in ranking, so much that some of them have began to vote for the trainee.
"My mother's friend's son is also competing on this program. He's also in A grade but because he has no screen time, his ranking isn't that good. His skills aren't that bad either..."
"I can't bear to watch things like this, it's so heartbreaking."
"I voted after seeing the dad."
"Oh my goodness dad I'm in tears."
"I just voted after seeing the dad. I wish only the best for them."
"Oh no..I should vote."
"I'm a little saddened. The heart of a parent..."
"I should vote."
"Oh no, what to do, I'm tearing up. Dad."
Read More : Produce X 101 Kim YoHan's Fancam Goes Viral & Ranks #1 On Naver TV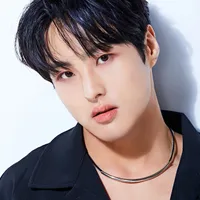 Became a fan of Kang HyeonSu
You can now view more their stories