Kim SangGyo, the man who claims to have been assaulted by club Burning Sun staff members and even the police, has recently been indicted for sexual harassment.
For those who may not be familiar with the reported incident, Kim SangGyo claims to have helped a woman who was being sexually assaulted at club Burning Sun by staff members and VIP. He was beaten by club associates and dragged outside, where he was allegedly beaten again by the police who arrived at the scene.
CCTV footages have been released in the past, which seems to show that Kim SangGyo was indeed the person who was being beaten.
Club staff members have insisted that Kim SangGyo was the one who was sexually harassing a woman inside the club, which resulted in him being dragged out and beaten.
South Koreans have been convinced after seeing the CCTV footages themselves that Kim SangGyo was the victim, and the club and police officials were the guilty side.
The incident remained quiet for a few weeks after, but recently, new reports have been released stating that Kim SangGyo has been indicted for sexual harassment. This has caused South Korean netizens to become furious as they have been pouring out criticisms in disbelief.
Below are some of the reactions from netizens.
"The movies are actually quite more honorable...reality is trash..."
"I guess money is the best. This country is made for criminals."
"Wow this is just going all out. The law is dead."
"SeungRi walks free and Kim SangGyo is arrested?"
"Can we honestly call this a nation.......f***"
"This country is losing it."
Read More : Man Who Threatened To Murder Actor Wang SukHyun Sentenced To 10 Months In Prison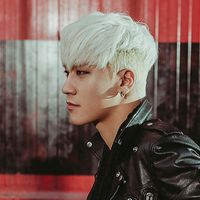 Became a fan of SeungRi
You can now view more their stories