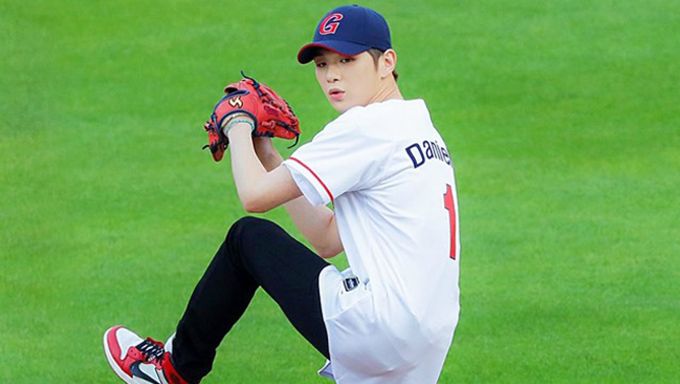 Did you know that in Korea it is common for celebrities to open a baseball game by throwing the first pitch?
Well, it looks like it had gotten the attention of netizens that Wanna One members are 'victory fairy'! The reason behind is because so far all the baseball teams that they had pitched for had won the match!
Although the official activities for Wanna One had ended, fans still love to see how each and every member are doing well.
The most recent member has to be Kang Daniel as just a day ago on July 9, Lotte Giants baseball team had won for the first time after 6 consecutive losses.
Next, we also have NU'EST MinHyun who pitched for the game between LG Twins and Doosan Bears! Needless to say, Doosan Bears won!
Kim JaeHwan also showed that he got the moves when he pitched for Doosan Bears.
Lee DaeHwi also proved that he can pitch when he started the match for Kiwoon Heroes baseball team.
Finally, we have Ong SeongWu who had pitched for LG Twins!
It seemed like all of them are called 'victory fairy' for a good reason and their fans love how they bring good luck to the baseball teams too.
Share with us which other Wanna One members you hope to see pitch for a baseball match in the future!
Read More : Kang Daniel Has The Honors Of The First Pitch In Recent Baseball Game