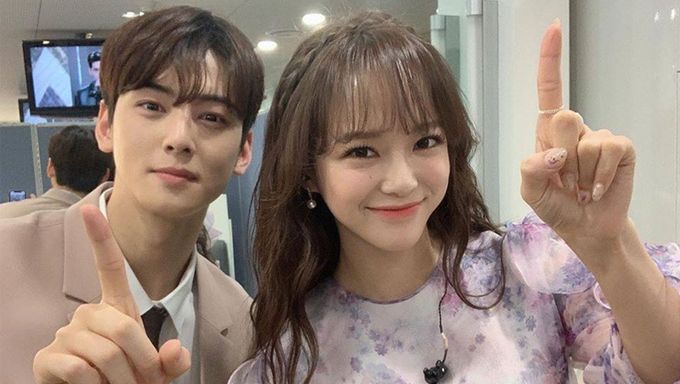 It is common to see how K-Pop idols from different groups are close and friends with one another. Previously, Kpopmap had covered the friendship between UP10TION's Xiao and VICTON's HanSe.
Today, we noticed how netizens had been talking about the fact that it appeared ASTRO's Cha EunWoo is close with female K-Pop idols who were all born in 1996.
#1 Red Velvet's Joy
Cha EunWoo and Joy had been on several variety program together and the most recent one being "Handsome Tigers".
#2 GFriend's YeRin
Some might not know about this but it was mentioned that both Cha EunWoo and YeRin had spent their trainee days together. Since then, they had been close with each other.
#3 Gugudan's SeJeong
Both Cha EunWoo and SeJeong had previously filmed a CF together for a water park and also appeared on the same broadcast. Recently, both of them had overlapped schedules in music shows while promoting their latest songs.
Did you already know about Cha EunWoo's friendships with these 3 female K-Pop idols?
Read More : 16 K-Pop Idols Wearing Officer Uniforms