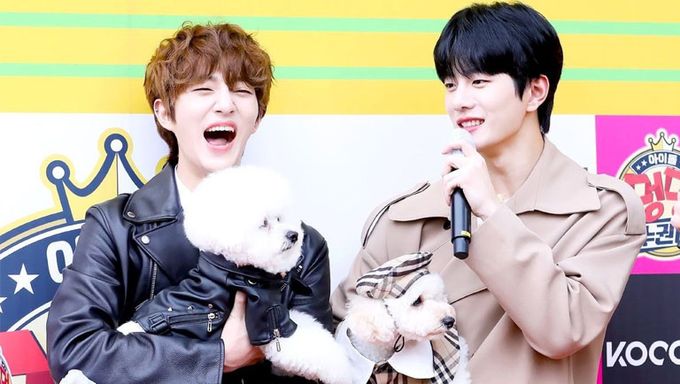 Just a few days ago, Kpopmap had talked about how Kim WooSeokand his pet dog, DdaDda, had participated in the dog agility for MBC "Idol Sports Athletics Championship (ISAC)".
On Sept. 24, photos of Golden Child's JaeHyun, BoMin and their pet dogs were released!
JaeHyun's pet dog is called Bonggu and BoMin's pet dog is called Joy.
UPDATE: JaeHyun's and BoMin's pet dogs names are updated. Thank you for pointing out the mistake.
Take a look at the adorable photos below.
While fans go aww over the lovely photos, some also noticed how Joy and Bonggu resemble their respective owners in a rather interesting way.
They were also seen dressed in matching outfits, causing fans to squeal even more!
JaeHyun and Bonggu were dressed in matching rider jacket and BoMin and Joy were seen in autumn trench coats.
Seeing the amount of love and care the two idols showed towards their pet dogs, many fans love to see those sides of them.
"ISAC 2020" Chuseok special dog agility is set to air on Oct. 2, 5:50 PM KST. Golden Child will also be making their comeback on Oct. 7.
Do you also see the resemblance they have with each other?