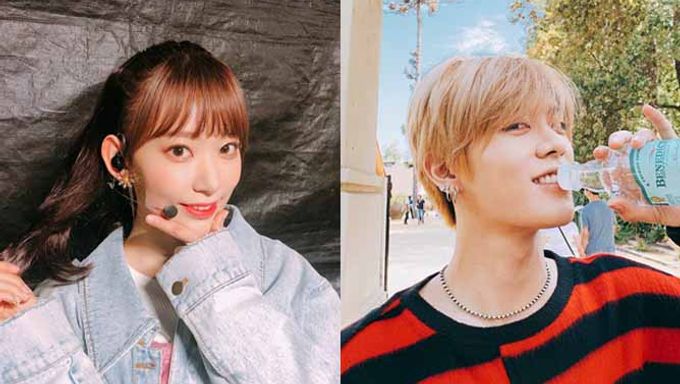 Nowadays, it common to spot at least one non-Korean member in a K-Pop group. These foreign members usually come from China, Thailand and also Japan. Netizens noticed that there are actually 16 Japanese members that are active as K-Pop idols and 1 more that will debut soon in the industry.
Let's find out who they are!
#1-3 TWICE's Sana, Momo, Mina
Fans were firstly introduced to these lovely Japanese ladies when they went on Mnet "Sixteen". With their unique charms and sweet personalities, it is no wonder that they have so much fans!
#4-6 IZ*ONE's Sakura, Nako, Hitomi
Loyal viewers of Mnet "Produce 48" would also recall the time when they voted for their favorite trainees for the show. It looks like these 3 Japanese members have won the hearts of the viewers!
#7-8 Cherry Bullet's May and Remi
Cherry Bullet used to have 3 Japanese members but after 1of them leaving, May and Remi are left!
#9 GWSN's Miya
Miya from GWSN is another Japanese idol that you do not want to miss out on! Fans pointed out that her short hair and tomboy looks are some of her signature characteristics.
#10 H.U.B's Rui
Rui is from Japan and made herself known when she broke the record of 60m short track in ISAC 2017! Many became curious about Rui and soon enough, her fans increased after they had found out more about her.
#121 Nature's Haru
Lovely and sweet girl group, Nature, also has a Japanese member! You might want to find out more about her but don't say that we didn't warn you. You might actually fall for her adorable charms!
#12 PENTAGON's Yuto
Not many actually know about this but Yuto from PENTAGON is also Japanese! He may be one of the quieter members in the group but he still has large number of fans that love the way he is!
#13 NCT's Yuta
One of the few striking characteristics of NCT is the fact that they have members from different countries. As the only Japanese in the group, Yuta definitely stands out among the rest.
#14 ONF's U
ONF is the brother group of B1A4 and OH MY GIRL! If you have yet to listen to their songs, you definitely should as they bring out the youthful and energetic vibe! U is the Japanese member of the group too!
#15 JBJ95's Kenta
Who could forget about the only Japanese male trainee who had made it on Mnet "Produce 101" Season 2? After JBJ disbanded, he joined forces with Kim SangKyun to form the group JBJ95.
#16-19 TREASURE's Haruto, YoShi, Mashiho and Asahi
Although TREASURE has yet to make their official debut, fans would not wait to see the time when they get to stand on stage and perform! In the group, there are also 4 Japanese members who are known to be talented and full of amazing skills waiting to be discovered.
#20 DKB's Yuku
Yuku is one of the latest addition to the K-Pop idols as a Japanese! Making his debut earlier this year, fans are curious to see and learn more about him!
Read More : Japanese TWICE Fan Describes How She Behaved Like A Sasaeng Without Realizing It