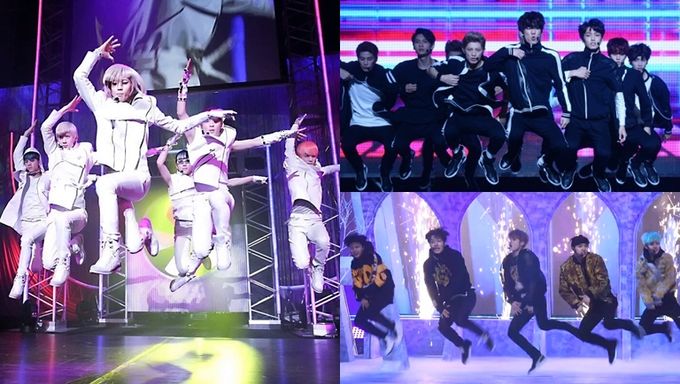 Did you notice that the choreography of boy groups from TOP Media have many similarities?
They are sharp, powerful, unique and also require a lot of jumping! Not long ago, netizens had gathered pictures and screenshot of TEEN TOP, UP10TIONand MCNDto prove their point!
Take a look below!
First up, when TEEN TOP was still a rookie group, they were seen dressed in futuristic robotic outfits. They did a jump and all of them were seen jumping in the exact timing!
Even in 2020 when they celebrated their 10th anniversary and released 'To You 2020', it is apparent that the boys did not lose their teamwork and synchronisation.
Through a screenshot of their dance practice, they were seen jumping in the air at the same timing!
Moving on to the next group, UP10TION also showed off their highly synchronised dance moves.
Once again, they were seen jumping in the air at the exact timing, making many wonder how much they had practiced especially since they have 10 members.
As for their latest rookie group, MCND is also praised for their talented and amazing dancing skills.
Just like their seniors, they were also caught jumping perfectly at the same timing.
Aside from their highly synchronised dance moves, some netizens also pointed out that TOP Media also makes interesting choreography which are different and unique.
MCND will be making their comeback with their 1st mini album "EARTH AGE" on Aug. 24 and UP10TION is set to make their long awaited comeback in September.
Are you also amazed by these 3 groups?