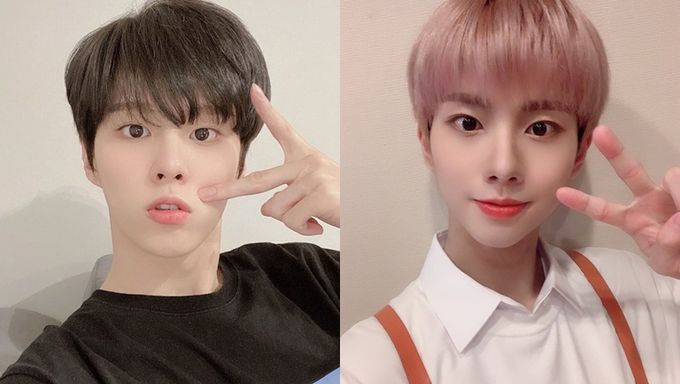 TOP Media is definitely going strong as two of their artists were seen attending "Soribada Music Awards 2020" yesterday!
They are none other than Kim WooSeokand MCND.
Previously, among many netizens, there was the saying of how MCND's Win resembles Kim WooSeok.
Finally, through a selfie taken together, many were able to see the resemblance they have for one another! Win is the member with pink hair.
Take a look by yourself below!
https://www.instagram.com/p/CD0mR9qlWvy/
On the caption, MCND mentioned that they had taken a selfie together with Kim WooSeok. They also asked how was the blue carpet as they were nervous.
It seemed like through the selfie, fans of both Kim WooSeok as well as MCND were able to witness the relationship they have! Some also shared that it is amazing to see how TOP Media tends to find artists with such similar vibes.
Many are also hoping that they will get to see even more interactions between the two group in the near future.
MCND had received the "New Artist Award" and will be making a comeback on Aug. 20. Kim WooSeok was awarded with "Voice Award" on the award ceremony.
Do you agree with what the netizens are talking about?