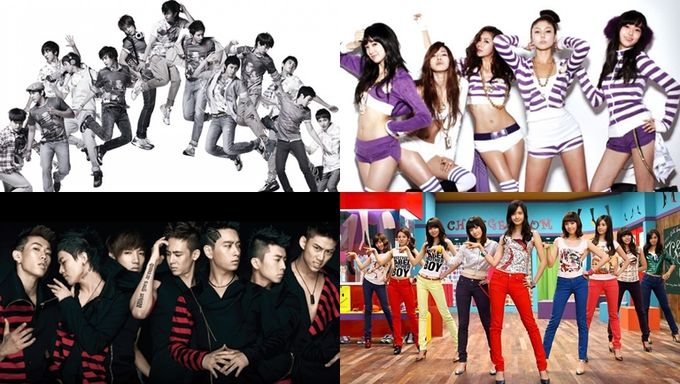 As K-Pop continues to rise in popularity over the years, many fans also witness the rise in number of K-Pop groups that debuted every year. If you are curious to find out which groups will be debuting in 2021, you can do so here.
In 2020, there has been a trend where many active K-Pop idols began to cover songs which were released almost 10 years or longer before.
As such, many began to point out that 2009 was probably the best year as there was just so many good songs released. Many consider this timing around the 2nd generation of K-Pop.
That being said, some also looked back at how competitive the music chart was.
Songs such as 'Gee,' 'I Don't Care,' 'Heartbreaker,' 'Again & Again,' 'Sorry Sorry' and more were released in the same year.
Up till now, these are some of the songs which are considered as classic and iconic in the K-Pop history. The reason why they are still so popular is because of their never-attempted concept, bold makeup, flashy stage outfits, stable live vocals and of course, eye-catching choreography.
Many also mentioned that in 2009, the K-Pop market was not that saturated and the idol groups have their own style, unique to only them.
If you were not a K-Pop fan in 2009, you should definitely check out the hit stage compilation by "MBC K-Pop" above.
It is a well-summarized video with the hit songs and performances that happened in 2009.
Many netizens mentioned that they miss seeing the groups as many of them had either left their original company or are focusing in other areas of the show biz. Some also pointed out that during that period, K-Pop groups had fun with making music and community was less 'toxic'.
While some agree, others pointed out that with the advancement in technology and globalisation, K-Pop is able to grow and reach out to even more global listeners than before.
All in all, without the hard work of K-Pop idols back then and even earlier, we might not be able to see some of the current K-Pop idols as many of them were inspired by them. Thanks to each and everyone of them, K-Pop is one of the well-loved music genre.
Which era of K-Pop did you like the best?