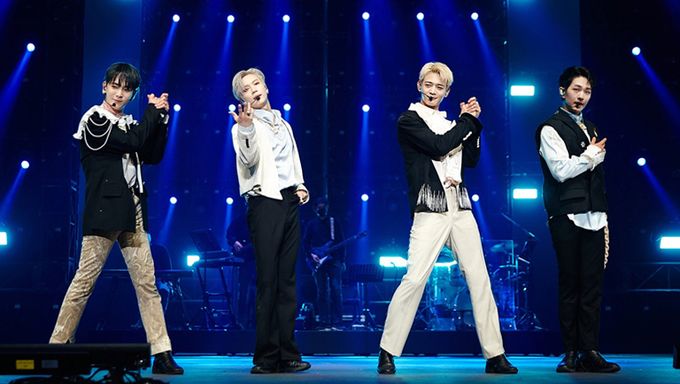 As the ongoing pandemic continues, the only way for K-Pop idols to perform in front of fans is through online concert or fanmeetings. Since it is technically a concert, it is not free and many fans were also willing to pay to enjoy the paid content.
With that being said, one netizen had compiled online concerts which took place since 2020 and listed them according to the number of attendees.
Note: The numbers are announced officially from entertainment companies. Not all online concert has official numbers released from their companies. 
Let's take a look below!
1. BTS - 993,000 (Oct. 2020)
2. BLACKPINK - 280,000 (Jan. 2021)
3. NCT - 200,000 (Dec. 2020)
4. SHINee - 130,000 (Apr. 2021)
5. SUPER JUNIOR - 123,000 (May 2020)
6. EXO's BaekHyun - 110,000 (Jan. 2021)
7. NCT 127 - 104,000 (May 2020)
8. TWICE - 100,000 (Aug. 2020)
9. SuperM - 75,000 (May 2020)
Aside from these online concerts, it was noted that respective entertainment agencies did not release the official numbers for TVXQ, SEVENTEEN, WayV, IZ*ONE, NCT DREAMand more when they held their online concerts.
Netizens who had seen the data were amazed by how much people had paid and watched BTS's online concert. Some were also impressed that BLACKPINK had attracted more than 280,000 online audience too.
Were you surprised by the numbers?