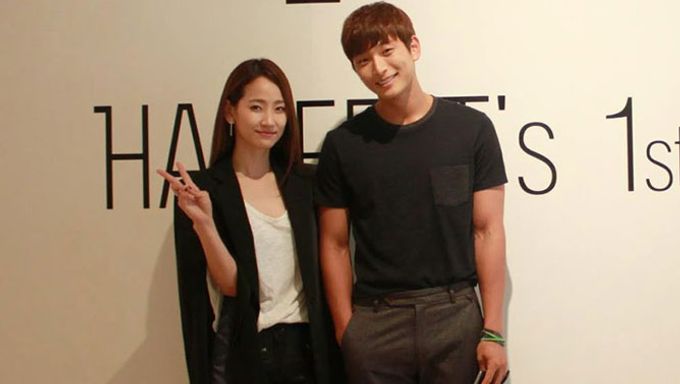 How are the netizens reacting to the news of JYP-born couple, YeEun of Wonder Girls and JinWoon (formerly) of 2AM?
Just a few days ago, news broke out that another K-Pop power couple has been born. The pairing is none other than YeEun and JinWoon, with YeEun being two years older than the latter. As with any K-Pop couple news, netizens had a variation of reactions to the new couple.
Must Read : 8 K-Pop's Real Couples with the Best Visuals
It was reported that Yenny and JinWoon have been dating for a whopping period of three years. The two met as artists under JYP Entertainment, and began as close friends who were in love with music. Through their various collaborations and good friendship, their relationship blossomed into a beautiful romance. Although JinWoon left JYP for Mystic Entertainment early last year in April, their relationship remained unhindered and continues to go strong.
So as with the birth of any K-Pop couple, netizens began digging into the past history between the two. The two were always famous for their music. The two would collaborate often as they have similar tastes in music, and would often help each other out during composing and creating demos.
Netizens found subtle hints about the two's relationship through the artists' previous SNS uploads. JinWoon had uploaded the cover of Wonder Girls' "Reboot" album with the hashtag that wrote, "Let's wear some pants, Wonder Girls". Although the netizens thought it was just JinWoon's witty comments, now they speculate that the boyfriend was worried about his girlfriend.
JinWoon also uploaded a photo of the lyrics to Wonder Girls' recent track, "Oppa". With it, he captioned a hashtag that read, "When I fantasize about it, I'm getting mad hahaha". The lyrics talk about how a girlfriend is telling her boyfriend to stop nagging her to stay home, preventing her from going out to have fun at night.
Following the breaking news, the two artists individually stepped up to speak up about their relationship. During an interview, YeEun said about the relationship, "I don't know that I should say, because I am sorry to my fans. I was very worried, but I'm glad that a lot of my fans are giving me courage. I'm very cautious, because fans might have been hurt for a long time." The idol went on to give a short, yet bold, statement about her boyfriend: "Jeong JinWoon is a good person."
JinWoon on the other hand personally took to his Instagram to speak up. The idol posted a picture of his pink base guitar with the caption, "I will give back by always making beautiful music. Thank you for cheering for us!"
It's safe to say that the netizens are handling this news quite well. Most of the responses to the pair's relationship have been positive, as they sent messages such as "You guys are perfect for each other", "Your images are so similar so it just makes sense", "Please date beautifully, we will cheer you on", "Good for them!" and more.
Congratulations to the birth of a new K-Pop couple!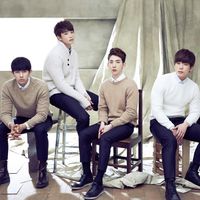 Became a fan of 2AM
You can now view more their stories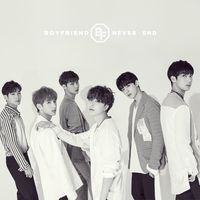 Became a fan of Boyfriend
You can now view more their stories