Former Miss A member Suzy is currently facing some negative responses from some netizens after publicly displaying her support for the alleged sex crime victim Yang YeWon.
Yang YeWon, has claimed that she was tricked into a photo shoot, at a location where there were locks on the doors from preventing her from leaving, and sexually harassed by twenty different men. Soon after the claims, netizens were furious and filed a petition to South Korea's Blue House to thoroughly investigate the incident. Suzy posted a snapshot of her support for the petition and uploaded it on her Instagram account.
The situation itself is bad enough but what made matters worse was the fact that the accused involved in the sex crime no longer managed the photo studio and it was run by completely different people who had nothing to do with the events. Suzy had to release an official apology for the damages she caused to the innocent staff members.
In addition, the accused are currently denying all accusations and have expressed their intentions to take legal actions of their own for defamation. In the midst of all this, another petition was filed to the Blue House by other netizens requesting Suzy to be punished with heavy legal consequences should Yang YeWon's accusations turn out to be false.
The accused are saying that there are many opportunists with ill intent that are taking advantage of the #METOO movement.
Read More : Suzy Apologizes To Studio After Supporting Sex Crime Victim Yang YeWon's Petition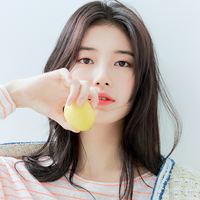 Became a fan of Suzy
You can now view more their stories