Just recently, former LABOUM member YulHee talked about how she has no regrets regarding leaving the group and the life of an idol singer for good, during an interview with SBS.
She stated:
"I never want to do it again. Of course, the moments on stage are valuable memories of joy, but because there were so many difficulties as well, I don't regret leaving."
Netizens have been criticizing the former K-Pop idol as they felt that she was still mentioning LABOUM just to seek attention from the public and also stated that it wasn't fair for the rest of the group members.
Below are some of the comments.
"If you didn't like it that badly, then f***ing retire, why are you crawling back out lol."
"The attention seeking level...."
"Oh my....if the other members knew about it, they'd feel hurt. Seriously sucks."
"She should just be still, why does she try to get attention with things like that lol"
"Honestly, she doesn't look that good because she left while ditching responsibilities."
"Never apologized once. Even if things were difficult, is it normal not to do so for the fans and other members."
"So doesn't want to be a singer, but still wants to be a celebrity."
"Then what about the other LABOUM members..."
"Then stop mentioning LABOUM."
Read More : HyoLyn's Alleged Bullying Controversy Finally Comes To An End And Here's What Netizens Are Saying About It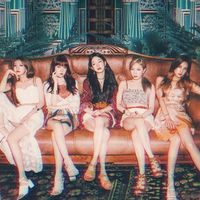 Became a fan of LABOUM
You can now view more their stories