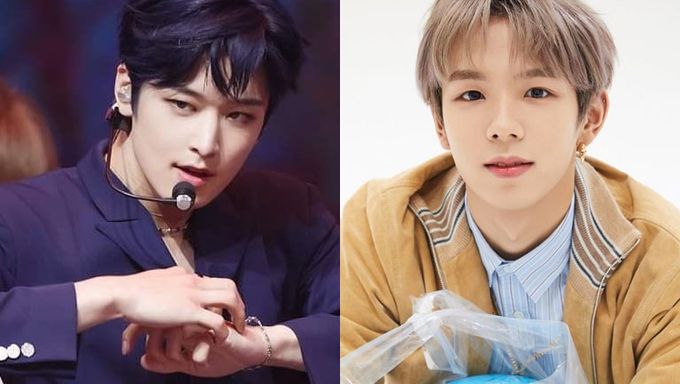 KBS "Gayo Daechukje 2020" is happening on Dec. 18 and many K-Pop idols were seen visiting the KBS building to have their performances pre-recorded.
Previously, netizens had speculated a special stage collaboration between the maknae-line of 4 female different K-Pop groups and this time they had spotted 4 different male K-Pop idols who might be having a collaboration too.
On Dec. 16, these 4 male idols were seen heading to KBS for pre-recording. Fans who had seen them could only think about them having a special collaboration.
They are none other than THE BOYZ's JuYeon, Stray Kids's HyunJin, ASTRO's Moon Bin and NCT's Shotaro.
Seeing how there is a chance that they will be performing together, many could not wait to watch the music festival on Dec. 18.
Are you excited about it too?