Red Velvet's leader, Irene, was recently criticized for her 'bad attitude' on the latest episode of MBC "Radio Star" - and the netizens are at war over the incident.
On the episode that aired on the 7th, "Radio Star" held a 'Heavy Metal Special' with guest stars Seo JiHye, H.O.T's Moon HeeJun and Tony Ahn, Red Velvet's Irene and Seo YuRi. After the show, viewers criticized the youngest guest for her "spiritless" behavior.
Must Read : Red Velvet's Irene Rumored to be Dating EXO's SeHun or Simon Dominic
During the show, Irene had shared little to no words to the point that MC GuRa even asked her, "Do you usually not talk this much?" Although the other guests tried to bring her out of her shell, it seemed as if the idol was too nervous to talk boldly in front of her seniors. Moon HeeJun could be seen mentioning, "I should've stayed still like Irene too".
Kim GuRa continually tried to get the idol to talk by commenting, "It's hard to find an idol these days this spiritless. Don't you think you should try to get at least one more word in?" To his question, Irene answered, "I just don't have the personality to talk first."
Seo YuRi and label senior KyuHyun defended the shy idol. Seo YuRi commented, "I searched online before I came on today, and a lot of her fans were worried about how she will do on the program with her quiet personality." KyuHyun added, "This is the most I've ever seen Irene talk."
Even so, some of the netizens found her performance as a 'bad attitude' issue. Many commented that they felt awkward and uncomfortable because of her spiritless behavior, and mentioned that idols who appear on a loud talk show like "Radio Star" should at least try their best to be outgoing and forward.
On the other side, many backed up the idol's performance on the show by agreeing with the comments about her introverted personality. They mentioned that any other idol will also have fallen quiet and awkward when asked about a dating scandal with Park BoGum. One netizen in particular added, "She couldn't talk, because she was nervous in front of her veteran seniors. She was consistant with her reactions and expressions, so I don't understand why such a scandal even started."
Although the netizen community has split opinions about Irene's appearance on the show, we can all agree that any introverted person sitting in front of Kim GuRa will probably be hesitant to talk as well.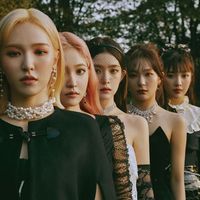 Became a fan of Red Velvet
You can now view more their stories