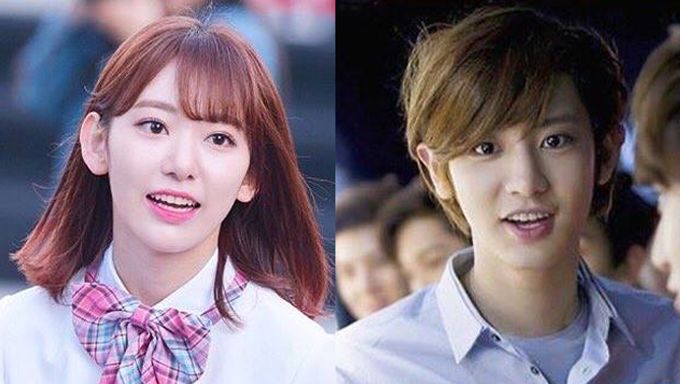 As the hype continues for Mnet "Produce 48", netizens have been collecting the pictures of K-Pop idols lookalike trainees and putting them side by side.
It turns out that some really do look alike when their photos were placed beside each other!
First up, netizens think that NCT's Johnny and Fave Entertainment's Shin SuHyun look alike and also Wanna One's Hwang MinHyun and YG KPLUS's Choi YeinSoo.
Some also compared MXM's Lim YoungMin with Stone Music's Jo YuRi and also Wanna One's Kim JaeHwan with AKB48's Honda Hitomi.
They continued with Wanna One's Park JiHoon and YG KPLUS's Choi YeinSoo. And also, EXO's ChanYeol with HKT48's Miyawaki Sakura.
Lastly, some also think that Wanna One's Yoon JiSung and HOW Entertainment's Kim MinSeo look similar. Also, Wanna One's Lai KuanLin with Woollim Entertainment's Kim SuYun.
Do you think that they look alike too?
Read More : Netizens Believe These Two Japanese Trainees From "Produce 48" Would Rise To 'A'