Which Produce X 101 idol trainee or trainees are you rooting for at the moment?
If you're curious what South Korean netizens are thinking regarding the current trainees that are competing on the program, you can check out the list below.
A netizen has suggested that the trainees below will most likely end up in the debut lineup, while most have been agreeing with the post. Why don't you see for yourself and decide whether you agree with them?
Kim YoHan
Reasons: Boyfriend shots went viral, received an A rank, and fanbase dramatically increased after the first episode.
Kim MinGyu
Reasons: Majority of netizens believe he is currently the most handsome idol trainee on the show, and has been ranking number one on search after the first episode.
Gu JungMo
Reasons: Majority of netizens have cited Gu JungMo as the most handsome idol trainee after Kim MinGyu.
Cha JunHo
Reasons: Attracted a lot of attention for having similarities to INFINITE member L, and has performed wonderfully despite scarce screen time.
Lee EunSang
Reasons: He was met with the most positive response among the four Brand New trainees.
Ham WonJin
Reasons: Has good chemistry with Song HyungJoong.
Nam DoHyun
Reasons: His maknae vibes are driving viewers crazy in love with him. Despite his young age, he can rap like a god.
Son DongPyo
Reasons: DongPyo was the center position during the theme song stage. In addition, he has a lot of screen time.
Song HyungJoong
Reasons: Many people have said he is very similar to former Wanna One member Park JiHoon.
Kim HyunBin
Reasons: Looks like John Park and has skills to back it up as well.
Kim WooSeok
Reasons: Has a strong fanbase.
Read More : What Netizens Are Saying About Produce X 101 Trainee Who Is Being Mistaken As Smoker And Club Goer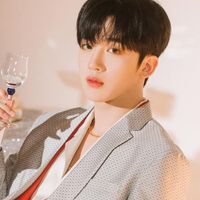 Became a fan of Kim YoHan
You can now view more their stories