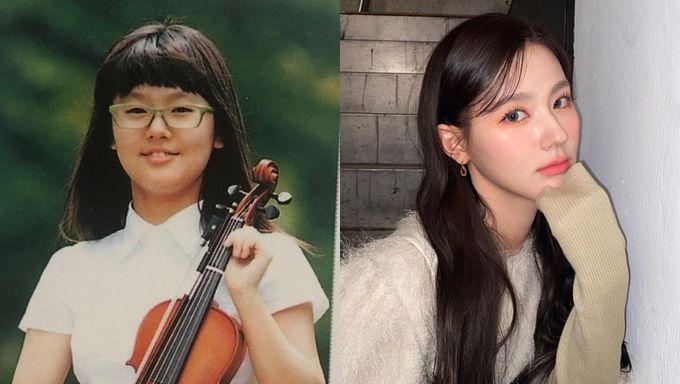 Have you noticed how a person can look completely different with and without glasses? Wearing glasses does not mean that you are not attractive but in certain occasions, different frames of glasses give a different kind of image. Some people are able to show off their beautiful facial features after removing it.
Most of the time K-Pop fans love to see their favourite K-Pop idols' pre-debut pictures as they could tell how much they glowed up. Some of them used to wear glasses and still do now!
Netizens recently took note of 5 female K-Pop idols who used to wear glasses in elementary school and let's find out who they are!
1. (G)I-DLE's MiYeon
Not long ago, the graduation photos of MiYeon had surfaced online and fans could only shared that she looked really different and adorable when she was younger!
2. IZ*ONE's YuJin
YuJin from IZ*ONE is another idol who looked really adorable with glasses when she was still in elementary school. However, did you ever imagine that she would transform into such a beautiful young lady?
3. IZ*ONE's HyeWon
Did you also know that HyeWon used to wear glasses too? Despite wearing glasses, some were sharing that they could tell that HyeWon already had the 'look' and was bound to become a celebrity.
4. STAYC's Yoon
Glasses also cannot hide the beauty of Yoon! Even with glasses, many could tell that Yoon has bright eyes and love how she was smiling so happily in her elementary school photo too.
5. WJSN's Luda
Who knew that wearing glasses make such drastic changes to a person's image? There is no way to argue how gorgeous Luda is without her glasses!