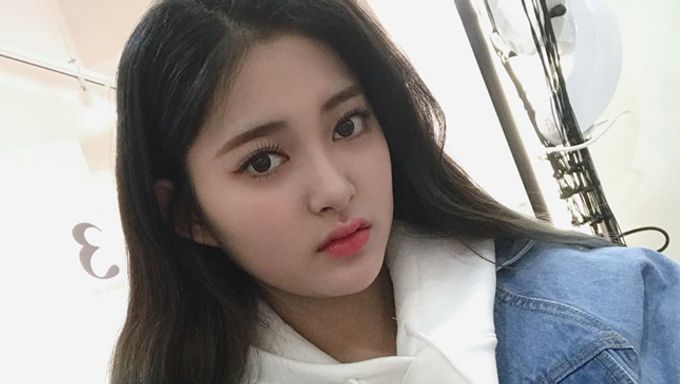 Have you checked out the freshly debuted girl group, cignatureyet? They had debuted back on Feb. 4 with their title track 'Nun Nu Nan Na' and if you are curious to see what took place during the debut showcase, you can take a look here.
cignature's youngest member, SeMi, has been gaining the attention of many because of her resemblance to not only one but a couple of other K-Pop idols.
Check out some of her selfies below!
Some mentioned that she looks like a mix of TWICE's JiHyo and Tzuyu. In some other angles, some also shared that she looks a little like ITZY's YuNa as well.
In addition, some also remembered the fact that SeMi used to be a trainee under JYP Entertainment which might suggest the similar type of face that the agency actually looked out for.
Do you agree with their opinions?
Read More : Exclusive Photos: Cignature Lead Single A 'Nun Nu Nan Na' Debut Showcase