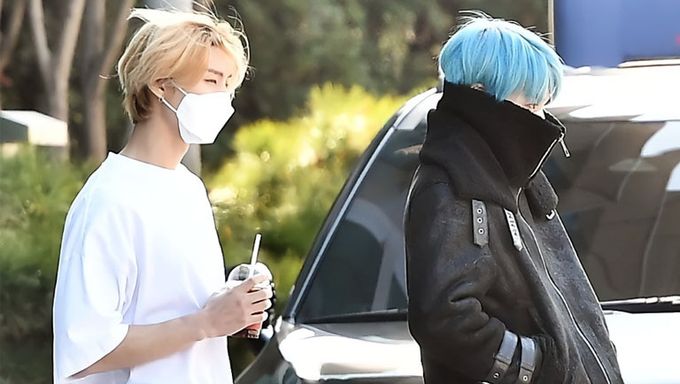 NCThad recently made their return with "Resonance Pt. 2" and they are promoting '90's Love' and 'Work It' under NCT U.
With that being said, they were also seen heading towards the music show broadcast station.
In between breaks, it looked like Johnny and Jeno had stepped outside and reporters had also captured photos of the two of them.
However, when the photo was uploaded and seen by netizens, they could not help but pointed out that Johnny was wearing a T-shirt in this weather!
Currently, it is winter in South Korea and some also shared that perhaps Johnny was used to weather back in Chicago.
Fans also could not help but shared that Jeno was all wrapped up with a mustang jacket but on the other hand, Johnny was wearing a simple T-shirt and even drinking an iced beverage!
The difference between the two had allowed many to realise that Johnny is indeed not afraid of the cold.
Currently, NCT U is promoting '90's Love' and 'Work It' on various music shows.
Are you more of a 'Johnny' or 'Jeno' person during winter?