Having foreigners or ethnically mixed people in K-Pop groups has been popular for quite some time now, but some South Koreans want to put an end to it.
We've seen several non-Korean K-Pop idols such as BamBam (GOT7) from Thailand, Lisa (BLACKPINK) from Thailand, Tzuyu (TWICE) from Taiwan, Henry from Taiwan, Sana (TWICE) from Japan, Momo (TWICE) from Japan, Jackson (GOT7) from Hong Kong, Lay (EXO) from China, and more.
But certain fan bases in South Korea seem to be getting fed up with K-Pop agencies including non-Korean members. On a popular K-Pop online community, netizens have been talking about two specific countries that they wish would stop being included in K-Pop.
Below is a topic that has been trending within the community, titled "The something that agencies would stop including in K-Pop."
"Chinese members.
The majority of the Chinese keep flying away.
They should have just debuted in their own country."
"Japanese members.
If they're going to mindlessly celebrate their political history,
they should just debut in their own market...
Patriotic idols have their own big markets too."
Below are some of the comments left by netizens.
"I agree with both. I'm also more proud of groups that are made up of only Koreans."
"Truth. Stop putting non-Koreans in the groups, I'm sick of seeing them."
"Please, only Koreans."
"Especially the Chinese people."
"I don't understand why they insist on having non-Korean members...I can kind of understand the Chinese ones running away, but Japanese pronunciation and their nasal tone is such a turn off."
"The Chinese just leave so it's their loss, but the Japanese...hmm...lol...I've seen so many people defend Japanese idols so much that they even started praising Japan lol"
"I don't care about non-Korean members, but I prefer a group with only Koreans."
"I agree, I f***ing hate foreign members, that's why I'm more interested in the rookies that are made up of only Koreans."
"Really hate them, they don't even have proper historical knowledge."
Read More : Foreign Producer Thinks EXO 'Tempo' Is Impossible For Other Idol Groups To Pull Off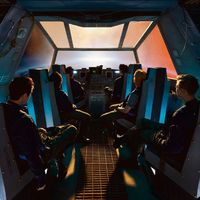 Became a fan of EXO
You can now view more their stories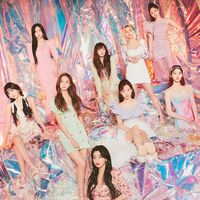 Became a fan of TWICE
You can now view more their stories