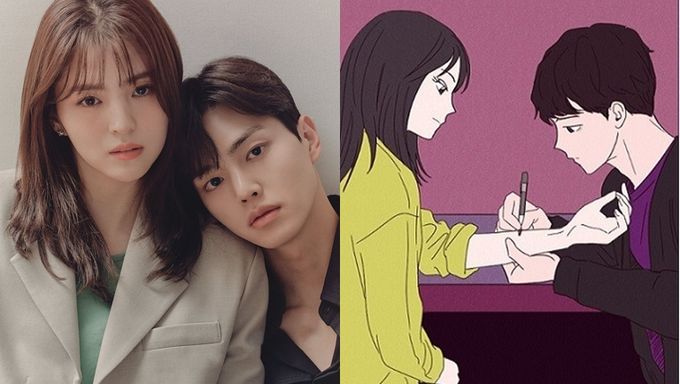 "Nevertheless," also know as "I Know But" is a romance drama based on webtoon. It is one of the numerous adaptations of 2021 (check the lineup of webtoons to be adapted into drama in 2021 here).
Song Kang and Han SoHee are the lead actors. They are both actors that rose in popularity in 2019-2020.
Song Kang gained the spotlight with his roles in "Love Alarm", "When The Devil Calls Your Name", "Sweet Home", and "Navillera". It is his fourth drama based on webtoon. As for Han SoHee, she rose to fame with her role in "The World of the Married".
The director Kim KaRam ("The Vampire Detective", "Devilish Charm", "Flower Crew: Joseon Marriage Agency"), and writer Jung Won ("Necessary Dating Education") are in charge.
The drama is about a realistic romance and some episodes are going to be rated +19.
Here is more information.
Nevertheless, (2021)
Information
Title: Nevertheless, / I Know But / Algoissjiman, / 알고있지만,
Director: Kim KaRam
Writer: Jung Won webtoon by JeongSeo
Network: JTBC, Netflix
Runtime: June 19
# of Episodes: 10
Genre: Romance
Summary
It tells the romance of NaBi who doesn't trust love but who wants to date and of JaeEon who is tired of dating but who wants to flirt.
Cast
Song Kang as Park JaeEon
2nd year in Department of Sculpture
JaeEon is tired of dating but wants to have a flirt.
He has a romantic voice and is so handsome that everyone takes a glimpse of him in the streets. Once you've fallen for this handsome and talented man, you cannot leave out of his magical vibes. He is nice to everyone but in fact, he is interested in no one. He draws a line between himself and others and does not show his true self.
Once he met NaBi, he started to feel a new interest in his boring life and wanted to seduce her. He approached her half-jokingly and kept on getting interested in her.
The more he likes her, the more he has this contradictory feeling that he wants to destroy her all.
Han SoHee as Yoo NaBi
4th year in Department of Sculpture
NaBi doesn't trust love but wants to date.
She is an ordinary and simple art student. She is serious and talented about her work and has the nickname of "the studio ghost". NaBi has a lot of dreams.
But she also has a hidden trauma and a secret concerning a relationship that she can't say to anyone. She had her first relationship at the age of 20, but it was just a "mature" relationship, to put it nicely. She believed in love but everything collapsed at once. After that, she made a promise to never believe in destiny or love anymore.
However, she met JaeEon who started to shake her promise. She just cannot take her eyes off him even when he kissed another woman.
Chae JongHyeop as Yang DoHyuk
3rd year in Department of Cooking
DoHyuk is a man who wants to have a real relationship, not a one-sided love.
He is positive and gentle. He was living in his hometown until he entered the university in Seoul.
He was discharged from his military service a few months ago. He did not return to the school directly but when to his hometown, and he runs a cooking YouTube channel called "Grandson of Noodles Restaurant." When he saw NaBi, his first love, for the first time in 10 years at his family noodle shop, he felt for her again and couldn't control his heart beating fast. He realized that she was hurt by something but did not ask her.
He was about to confess to her when he saw JaeEon and saw what type of bad guy he is.
Posters & Teaser
Here is one of the teasers.
Here are the official posters.
About the webtoon
The webtoon "Nevertheless" (in Korean "알고 있지만") was written by JeongSeo. Comparing the Korean webtoon title and Korean drama title, a comma was added in the drama title. You can read the webtoon in Korean here and in English here.
Have a glimpse at the webtoon below.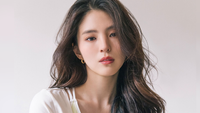 Became a fan of Han SoHee
You can now view more their stories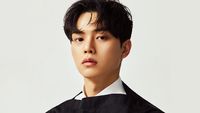 Became a fan of Song Kang
You can now view more their stories