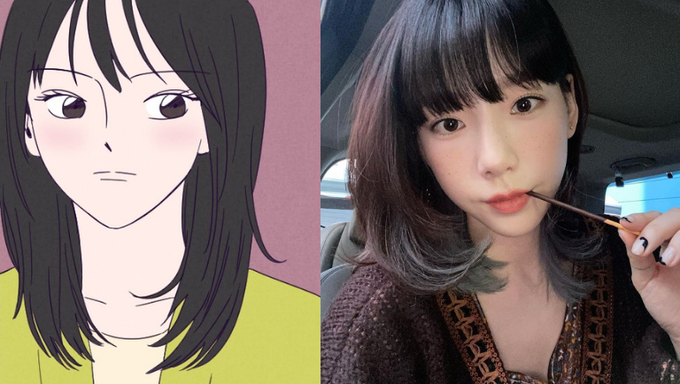 "Nevertheless," is the webtoon-based K-Drama that has had netizens buzzing as of late. Starring Han SoHee (as Yoo NaBi) and Song Kang (as Park JaeEon), the drama has become a hot topic. It recently came to an end but still has netizens talking about it.
In an interview with Webtoon Guide, the author of the webtoon "Nevertheless," JeongSeo, revealed an interesting fact about the characters in the webtoon.
She revealed that initially when she was drawing Yoo NaBi and Park JaeEon's characters, she had different actors in mind.
When drawing Yoo NaBi, she was actually imagining K-Pop idol Girls' Generation's TaeYeon.
For Park JaeEon's character, she was actually imagining Japanese actor Sakaguchi Kentaro.
This may be the case, but she admitted that Han SoHee and Song Kang actually synchronized well with the characters, in the end.
Netizens commented on how they thought TaeYeon's personality doesn't really match Yoo NaBi's character, but she definitely resembles the webtoon character.
What do you think of these two celebrities as Yoo NaBi and Park JaeEon?