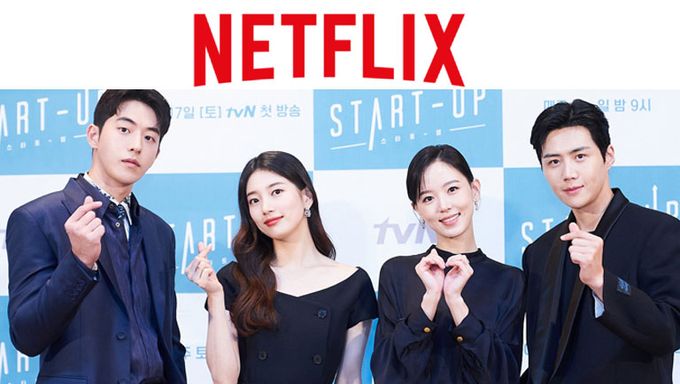 The highly awaited drama "Start-Up" just started!
Suzy, Nam JooHyuk, Kim SeonHo, and Kang HanNa are the lead actors of this drama. It tells the story of a young people who dream of success and who start working in start-ups in the Korean Silicon Valley. It tells their 'START' and their growth 'UP'.
The drama started to air on Oct. 17 in Korea and the first episode was released on Netflix Korea on Oct. 18.
Looking at the top 10 ranking of daily popular content on Netflix Korea on Oct. 20 (retrieved on Oct. 20, data of Oct. 19), the new drama took the 1st spot. It is the most popular Netflix program of the day.
The drama also started to be released in some other countries on Netflix. Looking at FlixPatrol data, the drama already entered the top 10 most popular Netflix program of the day on Oct. 19 in Bangladesh, Hong-Kong, India, Japan, Malaysia, Nigeria, Philippines, Qatar, Singapore, Sri Lanka, Taiwan, Thailand, and Vietnam (access to data here). The drama will be released in other countries soon and might enter the top 10 worldwide.
After the two first episodes of "Start-Up", many are eagerly waiting for the next episodes.
Are you watching "Start-Up"?